OWLS
of Southern Ontario
In Southern Ontario there are several types of Owls, including the Snowy Owl, Great Horned Owl, Short Eared Owl and Screech Owl.
These birds vary greatly in size, ranging from very small Saw Whet Owl, to the large Great Horned and Great Grey Owl.
They are mainly nocturnal, however the Short Eared Owl is often seen during the day, and all species typically have the large eyes and facial disc of their kind, sensitive hearing and in general, are rodent eaters.
These birds all have short tails and large heads, and hunt for food on the wing. Females are usually larger than the males, whereas in other birds, the opposite is often the norm.
For information on the various species of Owl click the links below.
Barn Owl
Barred Owl
Boreal Owl
Northern Hawk Owl
Northern Saw Whet Owl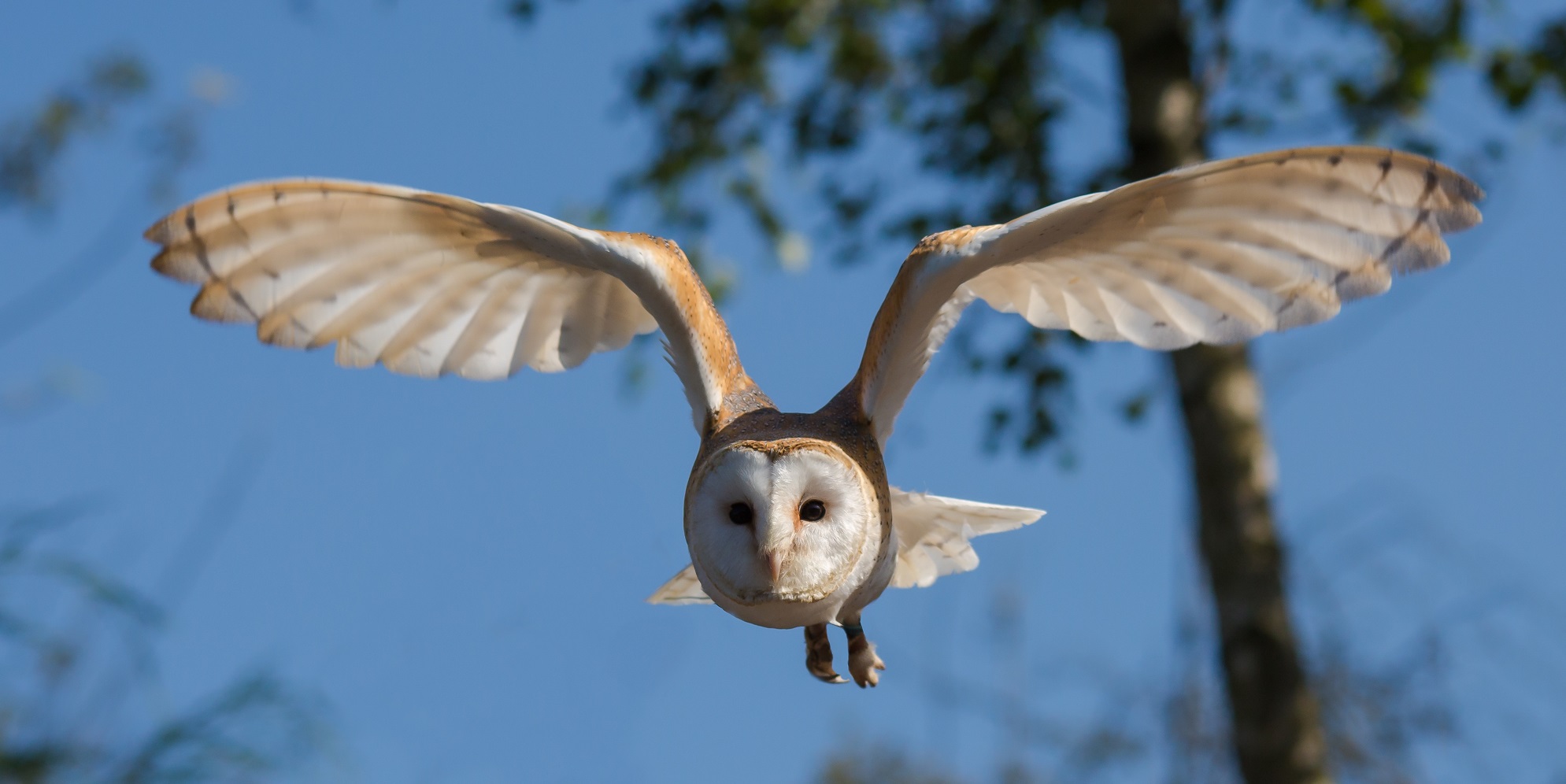 Barn Owl in flight
Unlike other birds, it isn't possible to attract Owls to your garden, but even though we can't observe them at night, rest assured that the Owls of Southern Ontario are doing their job and controlling the rodent population in our area.
Have you had an Owl encounter you'd like to tell us about?
If you've had an Owl sighting in Southern Ontario, we'd love to hear from you ..... send us your pictures too!
What Other Visitors Have Said
Click below to see contributions from other visitors to this page...

Owls Info ...
The Ontario Nocturnal Owl Survey