DISCOVER SOUTHERN ONTARIO
pAN INTRODUCTION TO DISCOVER SOUTHERN ONTARIO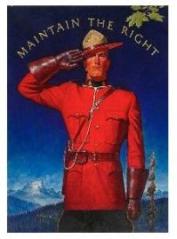 Southern Ontario stretches from the city of Windsor in the south west, to breath-taking Niagara Falls in the east, and as far north as the magnificent Bruce Peninsula.
This area is a great place to call home, as we have great weather - if you like hot summers and cold, crisp winters, and colourful Autumns that will take your breath away!
In this Guide I will focus on the areas around London and St Thomas, and the north shore of Lake Erie, but will include other areas when they have important or interesting activities and information.
I want to get the news out 
this is a great place to live or to visit!
We'd love to show you around the area - I know the movie may take a moment to load, but it's worth the wait!
I remember the first time I came to Canada on holiday from the UK, in the summer of 1977, I thought the weather, lifestyle and job opportunities in Southern Ontario were wonderful, the people were so friendly and welcoming, and they still are!
On our first Ontario vacation, we loved the vibrant cities of Brantford and London, and the pretty towns of St Thomas with its Railway Museum and Stratford - famous for its annual Shakespeare Festival.
The sleepy little villages that we found on our travels through this area enchanted us - the quaint village of Sparta with its well known Artist's studio, Port Stanley on the shore of Lake Erie, the tiny village of Dresden where you will find "Uncle Tom's Cabin Historical Site", and busy St Jacobs where you can take a step back in time and shop at the wonderful Mennonite market.
We found holiday accommodation to be affordable, and when we were considering the cost of purchasing a home here, we found that housing here was also well priced.
So, if you are planning a holiday to Southern Ontario, or if you are planning to emigrate, then take a look at this guide - we have lots of information for the immigrant to this country as well as information about the cities, towns and villages of the region, Summer Festivals, entertainment,
and accommodation
If you are considering emigrating here and are wondering about the weather and the various seasons in Southern Ontario, then check out our Seasons section.
Do you wonder what we do in our long winters here?
Find out in our Winter section and our Snowmobiling articles to find out what we do for excitement!
---
---
If you have never been to Ontario before, that's no problem . . .
In this guide you'll find information on many interesting places to go and there are lots of things to see and do while you are here.
In our Communities section, you will find an overview of each of the larger cities and towns in Southern Ontario.
If you are looking for Villages and smaller places to visit, look in Favorite Villages.
---
If you are seeking holiday accommodation in the London / St Thomas / Aylmer area during your Ontario vacation, check out our Holiday Cottages page and there is also a great choice of holiday rentals in Canada for every interest.
Many vacationing families choose this area each summer - and why not, it really is a great destination for a holiday - we have golden, sandy beaches, Hotels & Motels and beach-side cottages along the
Lake Erie and Lake Huron shores.
If you are traveling in Canada, there is an abundance of different types of accommodation from which you can choose - Hotels, Motels, Cabins & Cottages.
Bed & Breakfast accommodation is another option for families on holiday, which is gaining in popularity.
If you have a community in Southern Ontario that you would like us to add to our site, please use the Contact Us form and we will be happy to add more information to our data base.

In this area you will find:
* Vacation Spots
* Winery Tours
* Country Drives
* Summer Festivals
* Restaurants
* Horse Shows
* Country Hikes
* Nature & Wildlife
* Beaches
Come with me and my family, on a journey around the area that is known for it's lush farmland, beautiful lakes and rivers, abundant wild-life and its warm friendly people.
"Découvrez Sud de l'Ontario!"

Check out this guide, and discover some of the hidden gems of this area, and some of my old favourites!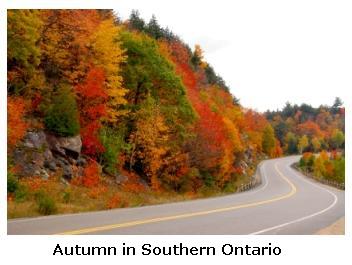 Many years ago, I came to Southern Ontario from England and my husband came here from Holland. Canada has been good to us and we love it here!
If you are thinking of moving here, please check out our immigration story in the About Us section.
Both my hubby and I have lived in Canada for over 40 years, in St Thomas and also in various places in Ontario, including a gold mining town in the northern part of the province.
If you are still wondering why you should visit this part of Canada?
Or asking yourself if should you move here?
What does Southern Ontario have to offer workers or visitors?
Would you like to know what there is to do here in the Winter?
Come along and explore some of our lovely towns and villages through these pages and discover why my family and I have made this area our home!
There is an abundance of Nature and Wildlife to be enjoyed in this area and many Conservation Areas, Provincial Parks and places of natural beauty to see, so check out our pages and come back often!
You can find lots of information on the Animals and Wild Birds in Southern Ontario here, including our Game birds, a variety of the Birds of Prey in this area, the many types of local Waterfowl, the common Backyard Birds and our elusive, nocturnal Owls.
---
To those who are visiting our website from other countries, please use the links below to translate these pages into the language of your choice.
Om deze pagina te vertalen naar het Nederlands, klik hier
Pour traduire cette page en français, cliquez ici
Per tradurre questa pagina in italiano, clicca qui
Um diese Seite in Deutsch, klicken Sie hier
Чтобы перевести эту страницу на русский язык, нажмите здесь
لترجمة هذه الصفحه الى العربية ، اضغط هنا
Thanks to Dreamstime for many of the pictures on this website.
The Discover Southern Ontario blog can keep you up-to-date with all additions and changes on the discover-southern-ontario.com website. Subscribe here.
About Us - the story of how we got here to beautiful Southern Ontario and why we love it so much! When you read about our journey to Canada in 1977
Info about starting Homeschooling in Ontario, Canada, advice and encouragement
Cottages in Southern Ontario, try a cabin, cottage or chalet for a peaceful get-away or for great family fun, affordable and convenient
Artisan Soap from Sunnybrook Soaps, made with renewable source oils and natural ingredients, mild and gentle soaps
Bed and breakfast - becoming more popular around here - here are a few that we have really enjoyed!
Favourite Villages, quaint & pretty, some of our favourites in this area of Ontario, such as Sparta, St Jacobs, Kingsville, Bayfield,
Communities here are growing and prosperous, St Thomas, Strathroy, Stratford, St Marys, Windsor, Aylmer,
Home Exchange, a growing trend in vacations, great way to have an Ontario holiday - ideas & info for those considering travel on a budget ...
Cheap flights Canada, budget airlines flying to Canada to and from Europe and around the world, car hire info, currency exchange info
Seasons in Southern Ontario, what to expect in summer, hot and often humid, lots of sunshine
Weather for Southern Ontario, seasonal info, links to forecasts
Golf - Southern Ontario has many private and semi-private courses
Ontario Police College, or OPC as it is often called, is on Hacienda Road, in Aylmer Ontario
Sunday drives are one of our favourite things to do at the weekends, through the farm country around Sparta, Ontario ....
The Stones N Bones Museum in Sarnia is an amazing place for young and old!
African Lion Safari - a fabulous place to go each year, enjoyed by young and old alike, something for everyone!
Horseback riding - listings of Horse Riding stables in Southern Ontario - fun for kids! L'équitation!
A Hiking holiday in beautiful Southern Ontario, self-catering accommodation, hiking guide can be arranged, great hiking holiday!
Northern Lights, seen in the northern sky over Canada, mysterious and spectacular! Aurore boréale...
Southern Ontario travel stories, by visitors from around the world who come here
St Thomas Ontario is the Railroad capital of Canada, "Faster, Stronger, Better" - welcoming industry here, manufacturing - also where the famous Jumbo met
St Thomas Real Estate, understanding housing terms in Canada, Southern Ontario real estate Agent, check mls.ca, real estate agent John Knowles
Port Stanley, fishing village on Kettle Creek, Southern Ontario fishing port, popular vacation destination and is affordable!
Sparta Ontario - pretty village with Quaker roots, Winter Wheat, Peter Robson, Steed & Company, Sparta Candles, Sparta House Tea Room,
Dalewood, located just just to the north of St Thomas, Dalewood Conservation Area is a great place to get away from it all!
Springwater Conservation Area, great camping, fishing, hiking and a spring-fed lake & beach for the kids - something for everyone
Collier Homes,Rick Collier has been building homes in the St Thomas area of Southern Ontario for many years and has a reputation for quality construction
Alma College was a landmark in the town of St Thomas, built in 1878 and opened as a private girls school in 1881
London Restaurants, if you are looking for somewhere for a special dinner, or for a quiet Bistro, check out our list
Frequently asked questions about Southern Ontario and life here, climate, education, immigration, housing
O Canada, our National Anthem and most beloved song
Canadian Maple Syrup, made from Maple sap, what a tasty treat - use in baking and on breakfast pancakes, candy is wonderfully sweet, sucrose
Traditional Christmas in Canada - Snow & Santa, snowmobile time, cards & gifts, trim the tree and decorate the house Noël bonne
Video Gallery - take a video slide show tour of our website
Canadian wildlife photos of Deer, Wolves, Birds of Prey, Blue Jay, Cardinal
Canadian animals including the Coyote, Groundhog, Skunk and the Wolves in Southern Ontario, les animaux canadiens, White Tailed Deer, Squirrels, Fox, Badger,
Grey Wolf or Canadian Wolf, is found in small numbers in Southern Ontario, Canis lupus or Le loup, has been seen around the London area
The Coyotes in Ontario are thriving in most of Southern Ontario, in the countryside and increasingly near human habitation, they pose little threat to humans
Sightings of Big Cats in Ontario, Lynx, Bobcats, Cougar, mystery animals
Wild Birds in Ontario - the species of birds, migratory and non-migratory species, rare and common birds
What we call Backyard birds - Blue Jay, Cardinal, Chickadee, Nuthatch, Goldfinch, les oiseaux du jardin
Waterfowl of Southern Ontario, including the Canada Goose, Wood Duck, Ruddy Duck and Tundra Swan
Raptors and vultures in this area, Coopers Hawk, Red Tailed Hawk, Sharp Shinned Hawk, Turkey Vulture ....
Tundra Swans - thousands migrate through Aylmer area on their way to Arctic breeding grounds, les cygnes
Owls in Southern Ontario - Great Horned, Short Eared, Screech Owl, Great Grey, Hiboux
Game Birds in Southern Ontario - fall hunt - Wild Turkey, Snow Goose, Canada Goose, Pheasants, Woodcock, Snipe
Famous Canadians - Actors, Comedians, Scientists, Politicians, les Canadiens célèbres, Canadian Actors, Donald Sutherland, Bryan Adams, Shania Twain
Native Canadian people, Aboriginal peoples, the Inuit, Ojibwe, Metis, Cree, l'art inuit
Tennille Rose Will, born Leamington, Ontario, raised in Aylmer, Ontario - her art is featured in ....
Aaron Blanshard photography, gifted wildlife photographer from London Ontario, deer, birds, turtles
Michael Dumas' paintings of Canadian wildlife have wide appeal to those who love nature, Kingfisher art
Wildlife Prints - we have for sale some Canadian wild-life prints by Michael Dumas, Carl Arlen, Bruce Muir, Robert Genn - other wildlife prints ...
Our Guest Book - our readers are from around the globe - leave your contribution about our website
Contact Us, write to us,
My Passion for Southern Ontario is brought to life with SBI - more than web hosting this is a whole system for beginners and experienced web-site builders
Fascinating places, check out the other great destinations around the world
Spa Marvel is a unique formulation of natural enzymes, minerals and plant extracts and contains no harsh chemicals, gentle on skin
Genealogical and Family Research, we can research your family tree and provide you with information on your ancestors
Our visit to Iceland in 2017, Reykjavic, Selfoss, Vik, Hofn, Geysir, Keflavik airport, Gullfoss
Hand Knitted Hats by Barb, Scandinavian inspired hats, designed and made in Canada by Barb
Our Privacy Policy
Tell us about your emigration story, we would love to hear the story of when you came to live in Canada
Discover Southern Ontario Sitemap