COLLIER HOMES
When Rick Collier builds homes
he turns your dreams into reality!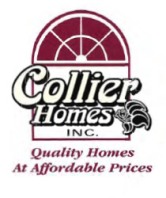 Collier Homes, in St Thomas, is currently building homes in the
St Thomas area at the Shaw Valley subdivision.
Rick Collier has been building quality homes in the St Thomas area for over 20 years.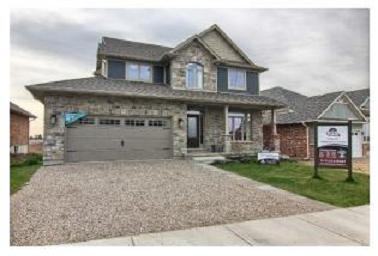 The Model Homes are open on Thursdays, Fridays and on Saturdays and Sundays, from 1:00 to 4:00, and at other times, by appointment.
There is a beautiful new subdivision only minutes from downtown, and is also close to Parkside Collegiate, and John Wise Public Elementary School, and St. Joseph's Catholic School - Shaw Valley Subdivision.
This subdivision is conveniently close to the the St Thomas-Elgin General Hospital, Port Stanley, on the north shore of Lake Erie and several Churches of various denominations.
From St Thomas it is easy to reach the beach at Port Stanley and Port Bruce, and also the village of Sparta and the nearby town of Aylmer .
There are a variety of Collier Homes from which you can choose - Bungalows, Two-Story homes, Raised Ranch style, Back Split homes, Side Split homes, or Custom building.
In addition, Collier Homes are "Energy Star" rated for environmental accountability and cost-effectiveness. (www.energystar.gov)
Energy Star homes are up to 30% more efficient than traditional homes, providing significant savings for you and your family. With hydro and energy costs constantly rising, this is an important consideration for all home buyers.
Because of the special consideration that home buyers receive from Rick, customers don't have to worry about all of the ins and outs of the process. But here are some basic steps to help you understand what to expect along the way:
• Visit one of our model homes or call us to receive general information.
• Look over the brochure and consider which style of home may be right for you.
• Set up an appointment to meet Rick personally.
• Share your ideas about floor plans with Rick. He will answer your questions on what changes can be accommodated and which may require the help of an architect.
• Choose a site and a plan that suits your needs and preferences.
• Once you are clear on all of the particulars, sign a purchase and sale agreement, which includes a price and a proposed closing date.
• Meet with Rick again to discuss both exterior and interior specifications.
• Your information will be passed on to Collier's interior decorator, who can assist you further with colours and styles.
• If you wish to assess the progress along the way, call Rick and he will walk you through the site.
• Contact Rick at any time with any additional questions or concerns.
• Once construction is complete, move in and enjoy your new home!
If you would like information on any of the above, please click on the link below, and they will be happy to contact you as quickly as possible
Thanks to Dreamstime for the picture of girl in purple dress 8273185© Lanak| Dreamstime.com