HAND KNITTED HATS
by Barb
When my daughter and I visited Iceland, we saw the beautifully hand knitted sweaters and hats in the gift shops there.
I had wanted to buy some, but they were fairly expensive at $350.00 or more for the sweaters, and $55.00 - $65.00 for the hats.
When I returned from our trip to Iceland, I started to knit, I would knit in the car on our drives to visit friends or our kids, I would knit when I was waiting at the drive-through, I would knit when I was listening to the radio.
The hats I make are made of chunky yarn, often with two or three colours, and they are made on circular needles.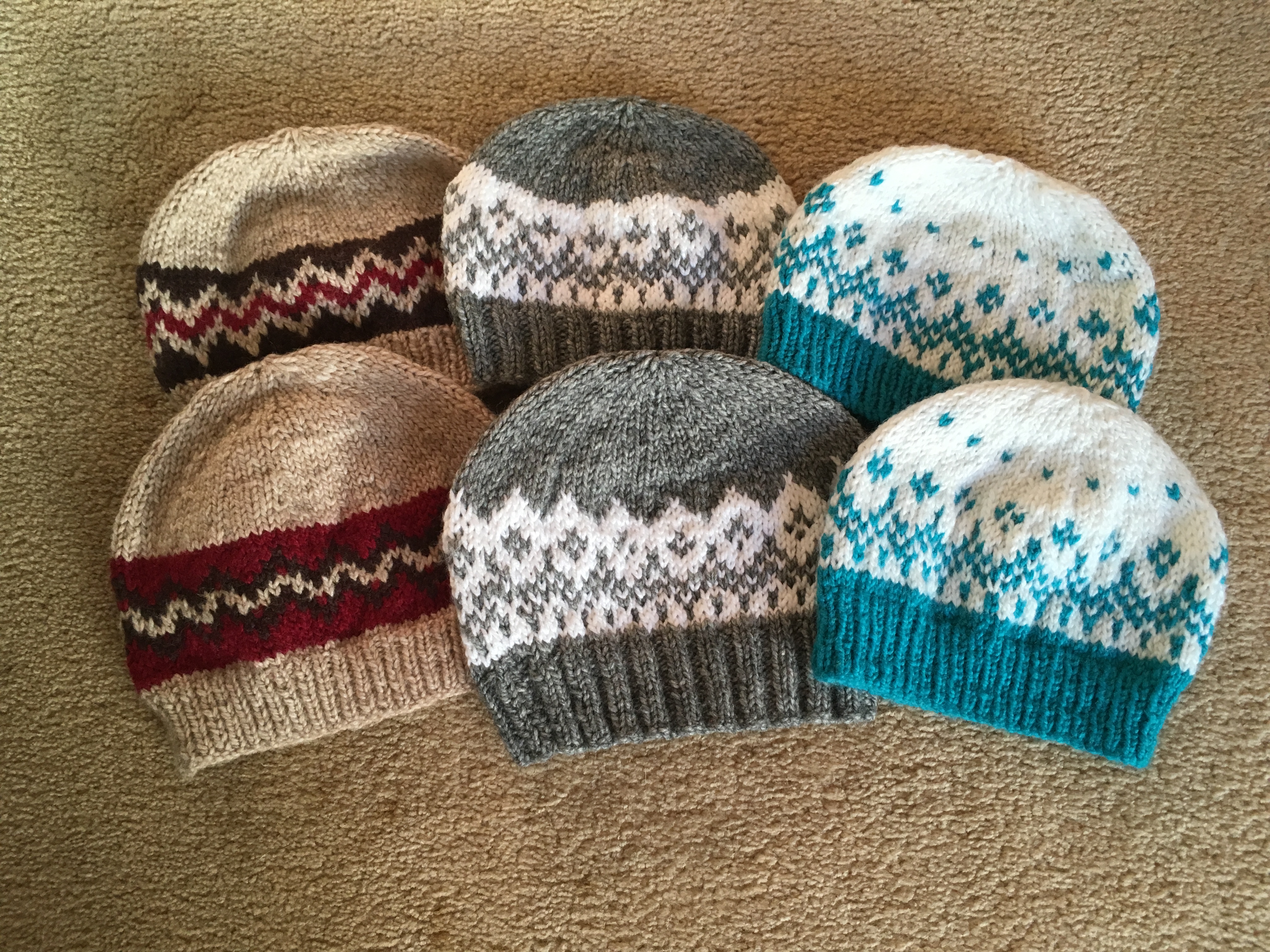 I like to experiment with patterns and colours so there are hardly ever two which are exactly alike, but they can be made if required.
The hats above are similar, but not identical, as you can see the two at the left of the picture above share the same colours but are dissimilar.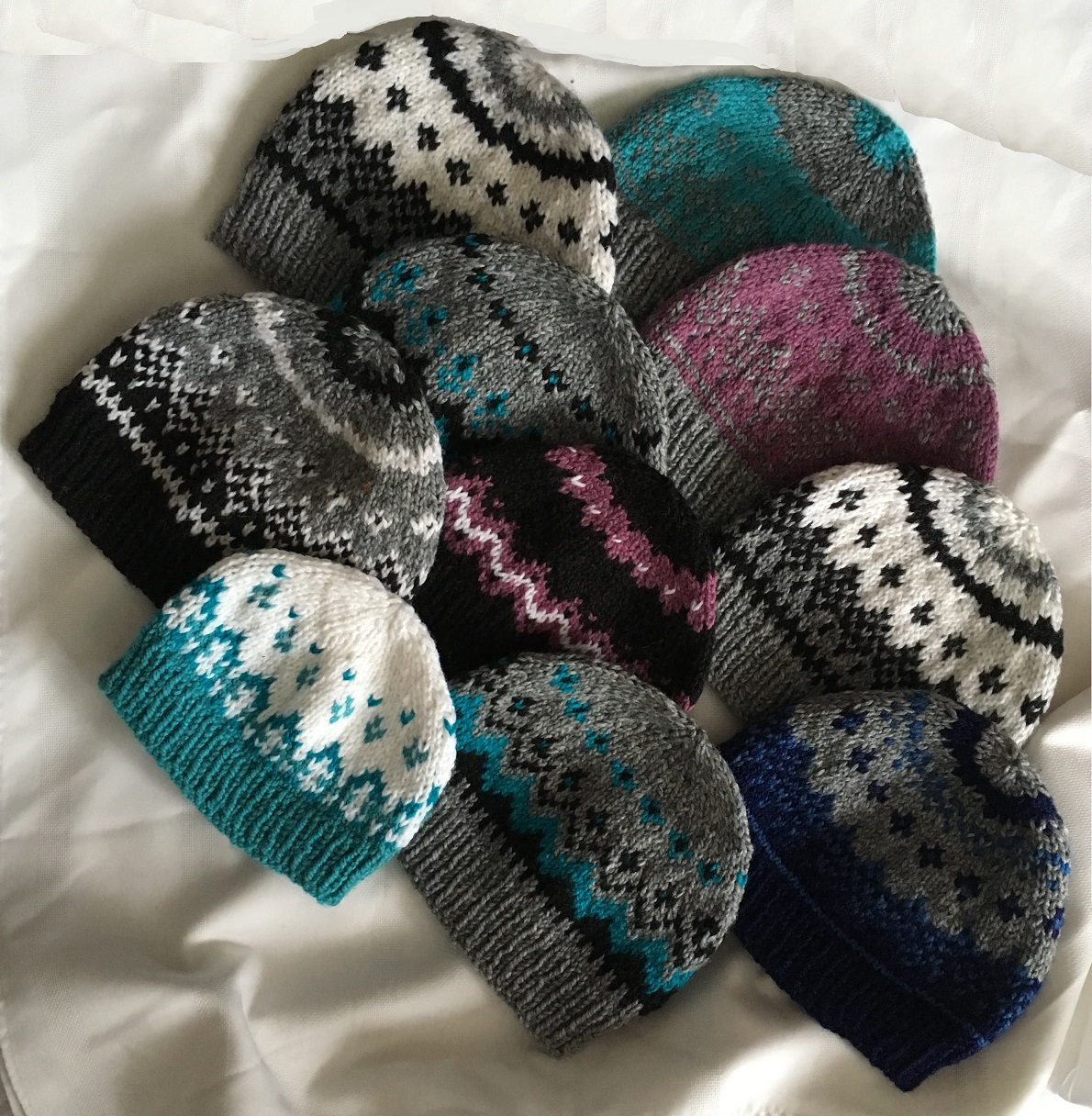 I enjoy creating art in fabric, the patterns come to me and I make them, it is calming and therapeutic, and knitting has become one of life's pleasures.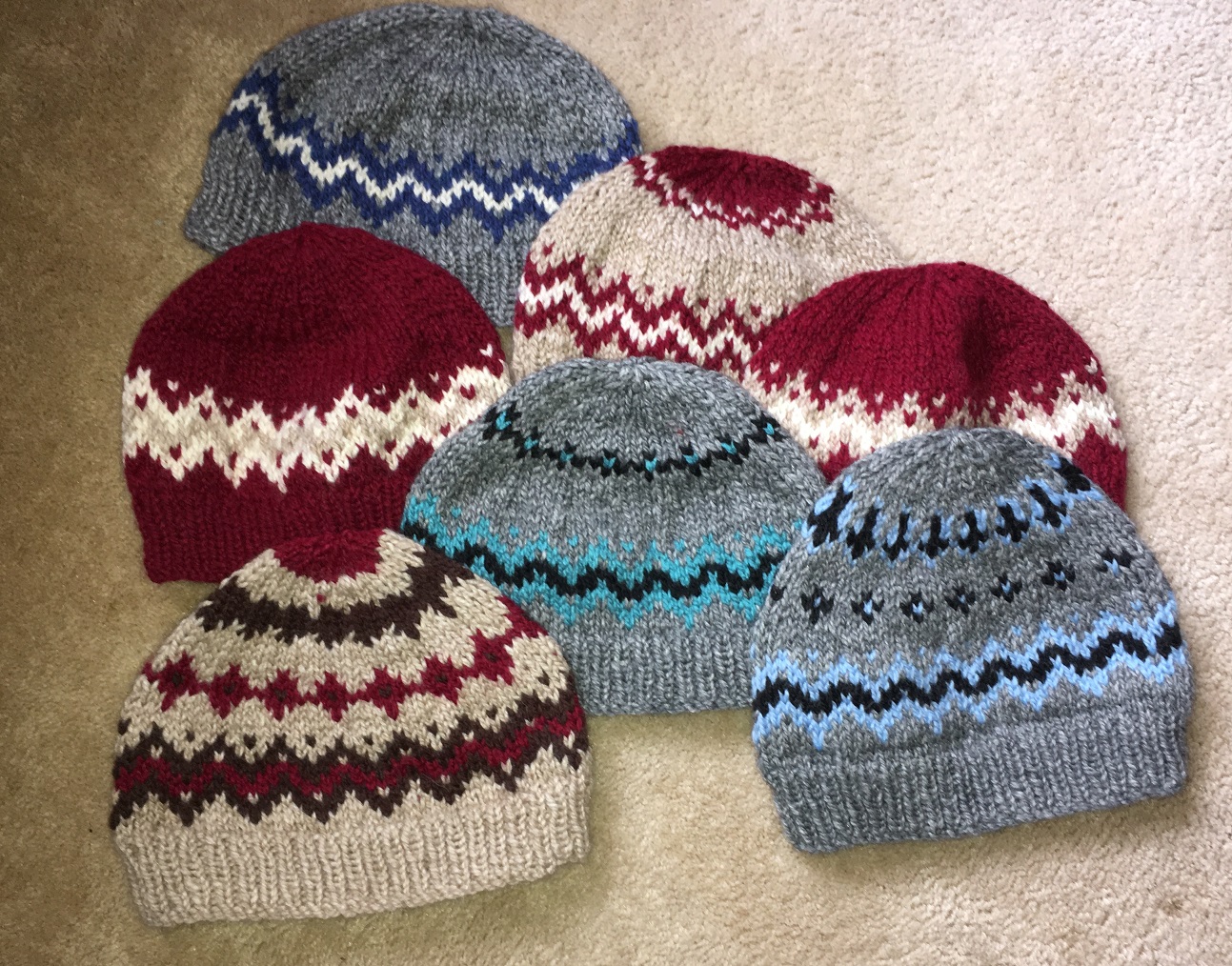 Occasionally, the arthritis in my hands prevents me from knitting, but when I can, I knit.

The problem is that I have used up all my knitting yarn, and I now have an overabundance of hats - adult hats and children's hats
Check out our
HATS FOR SALE
Hats for children are $15.00 - $20.00
Hats for men and women are $20.00 - $23.00
Payment can be made via PayPal
Prices are Canadian dollars
So if you want some Icelandic-style hats, but don't want to go all the way to Iceland to get them, take a look at the hats which are currently available