SUNDAY DRIVES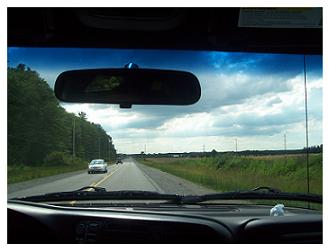 Sunday drives are one of my favourite things to do, enjoying the scenery though the lovely areas of Southern Ontario where we live - we enjoy driving around the area at any time of the year.
Our family enjoys drives by Lake Erie and stopping in to one or two of the lakeside villages, and visiting our favourite Conservation Areas and quiet forests.
In the Fall each year, we enjoy taking time to travel around Southern Ontario, taking in the lovely Autumn colours which are so spectacular in this area.
Please write and tell us about the places you and your family enjoy during the various times of the year - the best places to see the Apple Blossom in Spring, the best Winter scenery and your favorite drive to your special scenic spot!
We'd love to hear from our readers ...
do you have some favourite Sunday Drives?
We invite you to share your special country places with us - our readers would love to hear about the Charming Tea-Rooms, Quaint Gift Shops, the best Flea Markets or spectacular views, that you have discovered on your travels!
Thanks to Dreamstime and Adam Borkowski for the use of the picture, girl in green shirt with books  8406786© Adam Borkowski| Dreamstime.com 

Check below to read one of my family's favorite Sunday Drives .....
TELL US ABOUT YOUR FAVOURITE SUNDAY DRIVES
Do you have a favourite
Sunday Drive in the country?
Tell us about your favourite country drive - where do you like to go when you go for an afternoon's drive?

Is there a Flea Market you love to visit, or a quiet, out of the way restaurant our readers may enjoy?

Maybe there is a Provincial Park or Conservation area where you go for a quiet picnic?

Please share your favourites with our readers!
What Other Visitors Have Said
Click below to see contributions from other visitors to this page...