A Fall drive around Elgin County
by Barb (your Webmistress)
(St Thomas, Ontario, Canada)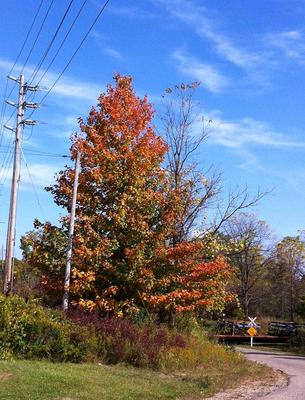 Early Fall - last day of September 2013
Well, I took this drive on a Monday, but you could do it on Sunday too!


I drove around the London / St Thomas area yesterday and noticed how all the trees are changing their colours and took a few pictures.
When I think of Fall, I usually think of trees turning orange and brown, but I found bright reds, yellows and purple Fall colours on my drive!
If you get the chance to drive around Southern Ontario, I have a feeling that this weekend might be the time to do it, if you want to see the lovely Fall colours!
We have been having cool nights, and now the days are shorter, the trees are starting to wear their Autumn finery - make sure you don't miss it!