DALEWOOD CONSERVATION AREA
St Thomas, Ontario
CAMPING, HIKING & CANOEING
Located just north of the pretty, historic city of St Thomas, Dalewood Conservation Area is a campground for travelling campers and also for those who wish to park for the season.
There are excellent trails around the lake which are enjoyed year-round by those who enjoy Hiking and it is also a great place for watching many of the pretty area birds.

Fishing is allowed on the lake, either from the shore or from your canoe - but don't forget to purchase your Fishing Permit!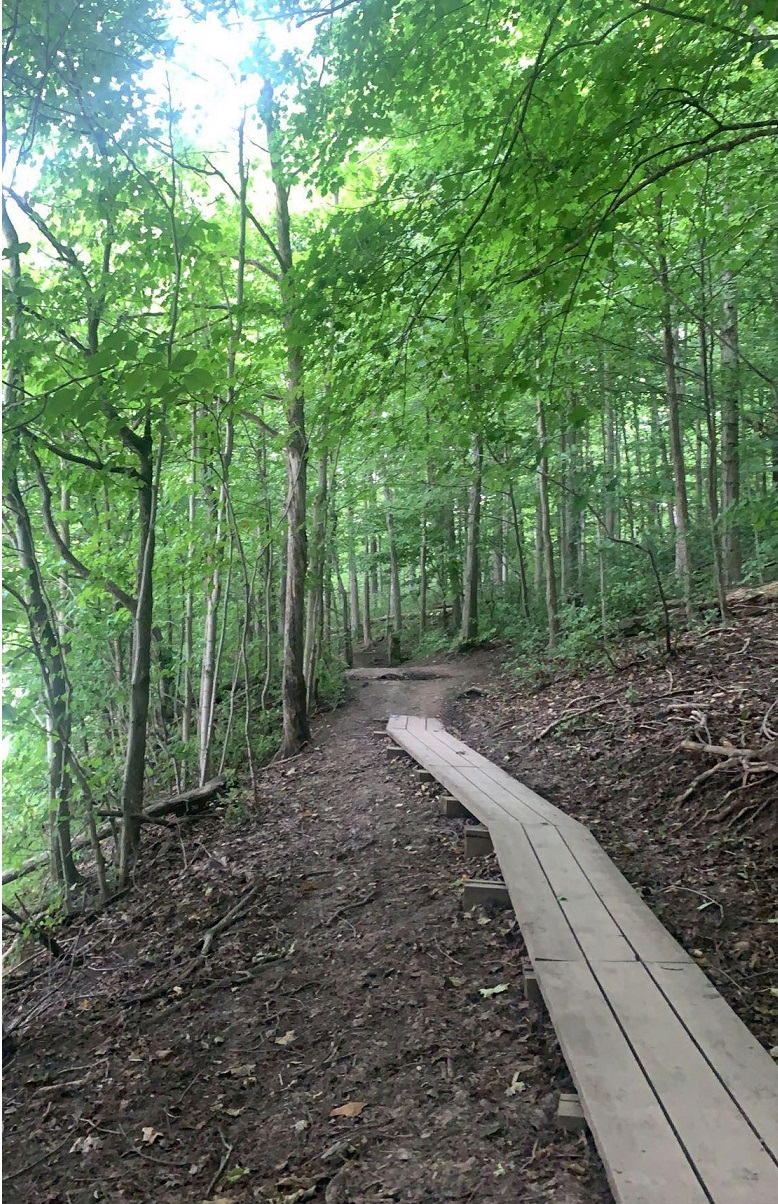 We know that we could travel a long way and wouldn't find anywhere nicer than Dalewood!

Located within easy reach of grocery stores and restaurants, the Conservation Area is fairly quiet, and it is great for young families.
There is a small convenience store just 1 kilometre from the gates of Dalewood if you need a few last-minute items, and if you need to stock up on groceries, gasoline or other supplies, Walmart, the Real Canadian Superstore, Canadian Tire and Shopper's Drug mart are 3 km from the campground.

It is close to all the amenities of the city of St Thomas, including Golfing,  5-Pin Bowling, Disc golf, Soccer fields and public Baseball diamonds, and Waterworks Park, with its splash pad is only 1 km away.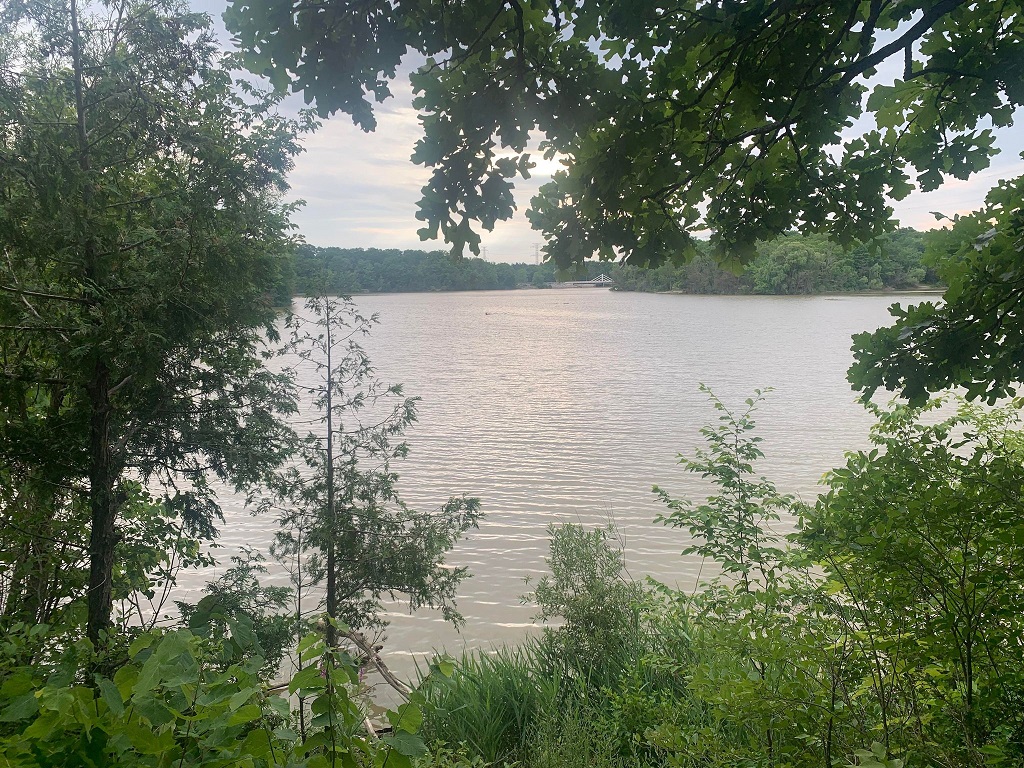 Volleyball courts, a basketball court and a playground are available for the younger members of your family.

During the summer months there area Certified lifeguards on duty, making the pool at the Camp-ground the perfect place for the whole family to cool down on your summer getaway.
In the summer there is the annual "Christmas in July" celebration, when the seasonal campers decorate their caravans & trailers and children of all ages can enjoy a hay wagon ride around the camp-ground with Santa Claus.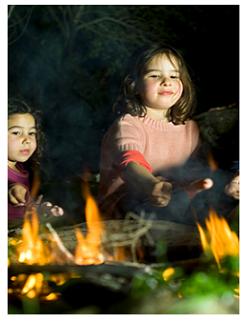 There are 195 campsites available which are all equipped with a picnic table and a fire pit - great for relaxing and toasting hot-dogs and marshmallows at the end of a busy day.
These children are toasting marshmallows to make "S'mores" ..... yummy!

Serviced sites are available, including water and 15 or 30 amp service with room to park a trailer or a RV.
This Conservation Area and Campground is open from May 1 to September 30.
For more information call (519) 269-3592, or (519) 631-1009.
During the off-season call (519) 631-1270
Thanks to Dreamstime for the picture of girl in purple dress 8273185© Lanak| Dreamstime.com 
Pictures of Dalewood Lake and Dalewood Trail are published by kind permission of the photographer, J Buck
For those interested in Camping in the area, the Upper Thames River Conservation Authority also administers the lovely Pittock Conservation Area near Woodstock, and the beautiful Wildwood Conservation Area just west of the city of Stratford.
There are other Conservation Areas in which you can camp in this area, some of which are listed below.
Springwater Conservation Area (between St Thomas and Aylmer)

Lake Whittaker Conservation Area, Harrietsville
Fanshawe Park, London
Dalewood Conservation Area Info ...
Dalewood Conservation Area - Zone de Conservation