PITTOCK CONSERVATION AREA
Pittock Conservation Area, located near Woodstock, Ontario, is administered by the Upper Thames River Conservation Authority.
This Conservation Area has 820 hectares of land, and around 70,000 people enjoy visiting there annually.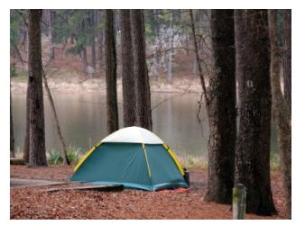 Open 24 hours a day from the end of April to October each year, however, outside the summer camping season, the park is open from Monday to Friday, from 8:30 am to 4:00 pm, but is closed on statutory holidays.

With over 250 treed campsites, 230 of which have electricity, this Campground is popular with campers, both travellers and seasonal.
There are also two area designated for Group camping, which can be reserved for groups with ten units or more.
For information on Fishing and Boating, Canoe & Kayak rentals, or pavilion rentals at Pittock Conservation Area, check out their website - Fishing & Boating.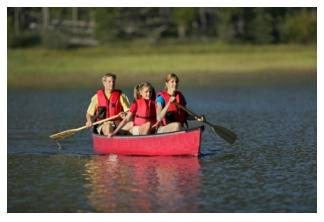 Campers can enjoy free hot showers, a volley-ball court, canoe rentals and a supervised swimming pool, during the summer months, so this is a great place for couples and families.
The Conservation Area here was completed in 1967 when the Dam and Reservoir were created.
The Conservation Area is located north of Woodstock. From Highway 401 take exit 230 north to Highway 2, go east to Highway 59, and then north.
Pittock Conservation Area Info ...
Information for Campers and those wishing to visit the Conservation Area
Fanshawe Park Conservation Area Located in the north east corner of London, Ontario, this is a great place to observe wild life, such as Bald Eagle and Osprey which have been observed nesting in the area.
Lake Whittaker Conservation Area is the headwaters of Kettle Creek and the heart of the best kept secret in Middlesex County. Lake Whittaker Conservation Area offers a "get-a-way" wilderness experience without the long drive and is a 26-acre spring fed lake that provides a spectacular backdrop to your favourite summer activities.