THE NORTHERN LIGHTS
Aurora Borealis
(French - Aurore boréale)
The Northern Lights, or Aurora Borealis, are sometimes seen in the northern hemisphere, including here in Southern Ontario.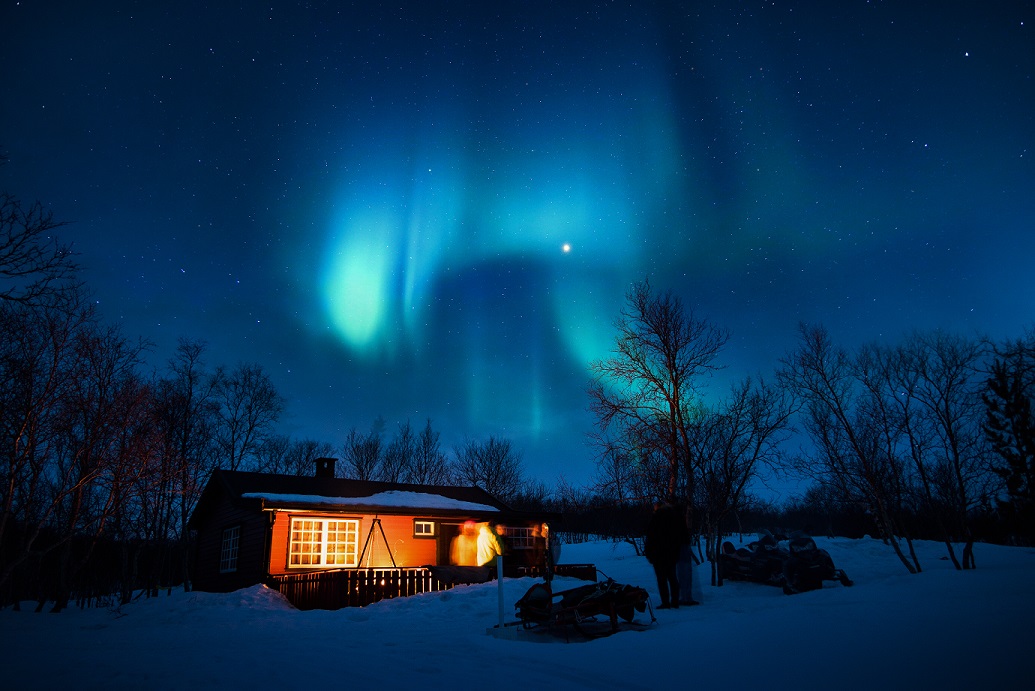 These ethereal lights have always fascinated me and on the occasions that I have observed them, the sight has filled me with awe.

When I first saw the "Lights" I was living in Timmins in Northern Ontario.
My husband and I were out late one night on our Honda motorcycle.
When we were about a mile out of town, he turned off the headlights and the engine and said "Look up".
He had seen them earlier in the evening and wanted to show them to me.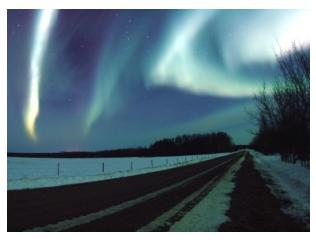 I was amazed at the light show and was humbled by their magnificence - all I could say was "WOW".

If you have seen the Northern Lights and would like to share your story with us, please tell us all about it using the form at the bottom of this page - our readers would love to hear about your experience
The ones we saw that night were green and blue, but I have since seen them in other colours, such as orange, although green seems to predominate.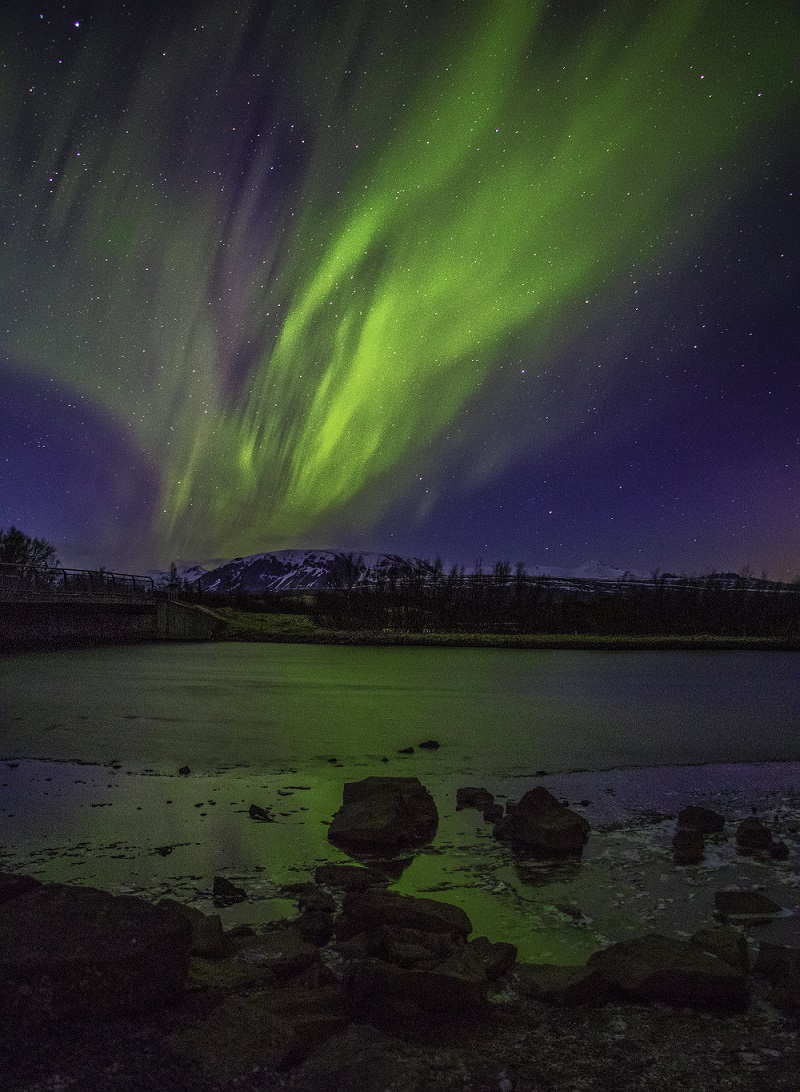 The next time I saw them was near our home in St Thomas, Ontario, in the Autumn of 2007 and to see them properly you need to be away from any artificial lights such as street lights.

More recently I have seen the Northern Lights just outside of Olso in Norway back in 2008, and again in 2017 on my visit to Iceland - the Aurora Borealis are magnificent when seen from those two countries!

I could tell you how they are made - by electrically charged particles from the sun which are activated by the Earth's magnetic field, but I think the video below explains it so much better than I can.
The pictures are beautiful and in this video the scientist, Steve McGreevy, records the sounds made by this phenomenon.
The video is about 7 minutes long and is really beautiful to watch, so make yourself comfortable and prepare to be amazed!
Northern Lights Info ...
Minnesota Planetarium and Space Discovery Center
When solar flares hit the Earth's magnetic field, the skies at both poles can light up with auroras. The particles also create very low frequency electromagnetic waves, a type of natural radio that can be picked up around the globe
Northern Lights - a website
These lights have been around since Earth formed an atmosphere - the dinosaurs saw it, early humans saw it and our descendants will see it. The scientific name for the phenomenon is "Aurora Borealis"
Thanks to Dreamstime and Adam Borkowski for the use of the picture, girl in green shirt with books  
8406786© Adam Borkowski| Dreamstime.com
83014178 © creativecommonsstockphotos | Dreamstime.com
1509008 © Roman Krochuk | Dreamstime.com
109911685  © creativecommonsstockphotos | Dreamstime.com
When & Where did you see the Lights - we'd love to hear from you!
Have you seen the Northern Lights lately? Have you EVER seen the hauntingly beautiful Aurora Borealis?

Some folks see them frequently, others see them once in a lifetime - we would love to hear when and where YOU saw the elusive Lights ........
What Other Visitors Have Said
Click below to see contributions from other visitors to this page...