ABOUT US
and
What brought us to
Southern Ontario
Hello there - thank you for checking in to find out about us!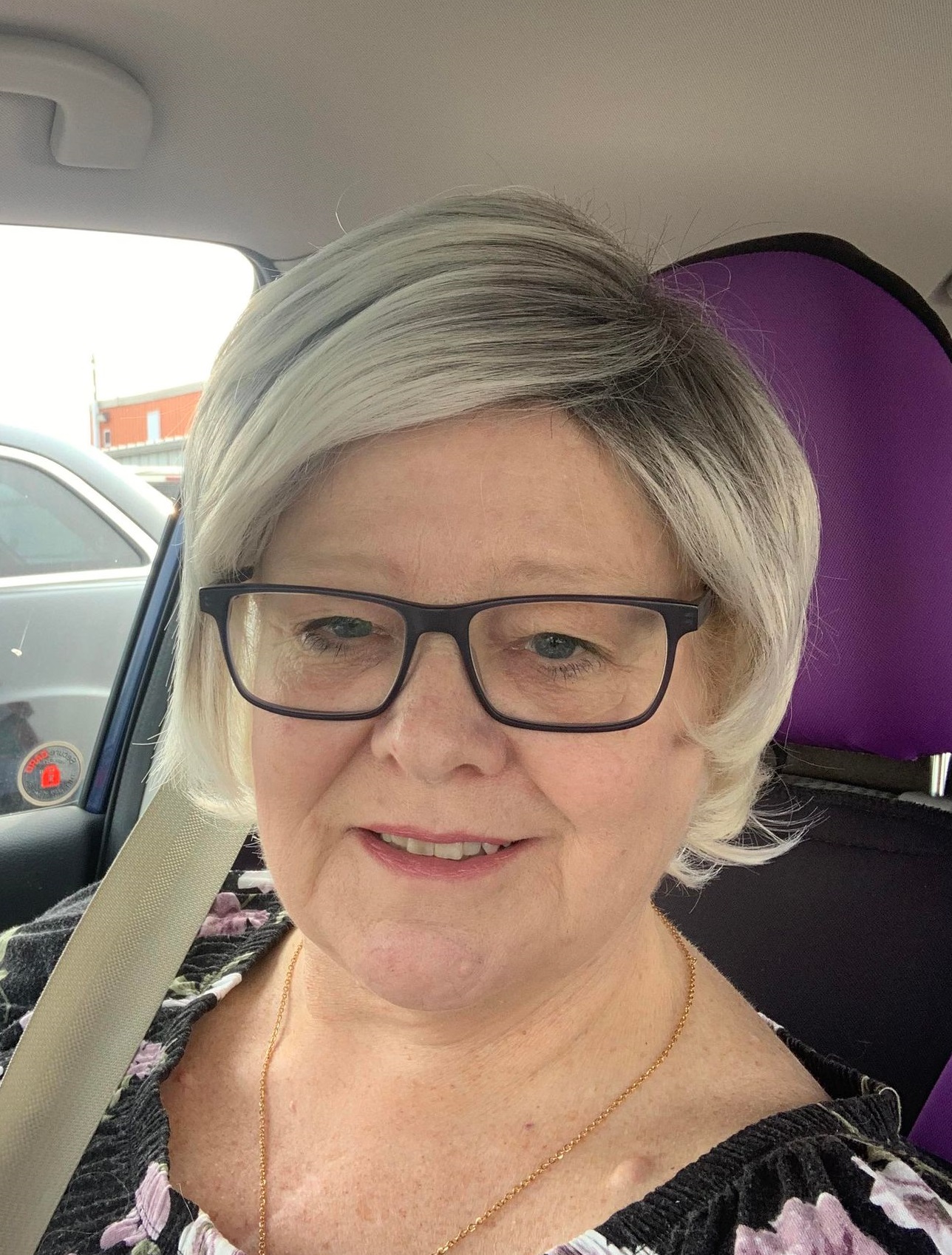 I am Canadian - my name is Barb and I was born and raised in England, and moved to Canada when I was 22 years old.

This page is all about us, me and my family and what made us decide to emigrate to Canada!

My first husband, Andy, and I met in 1971 when I was 16 and he was 19, in the northern industrial town of Oldham, Greater Manchester.
We "courted" and then got married in Saddleworth, in 1973, we were young, but that's what we did in those days!
We bought our first house, a small terraced house on a busy main road, and worked hard and paid it off in one year!  It had only cost us £500 so by the ages of 19 and 22 we were mortgage free!
Andy was a Police Officer on the Greater Manchester Police Force - yes, he was a Bobby!
We both worked hard in those early years of marriage, but it was difficult for young couples like us to get ahead.

The economy in Britain in the late 1970's had been worsening, and we had looked about us and realized that for us, things may never improve to the point that we would be able to give our family the life that we would like.

Our son Dan was born in 1976 and we decided to inquire about emigration to another country.
We considered moving to Australia (too hot), and New Zealand (too far) and South Africa (we didn't like Apartheid) and also Canada - we really liked the sound of Canada! In addition, we would be able to have some of my hubby's distant relatives about us, if we needed them.
We did our homework, looked at all the different Provinces of Canada - we selected Ontario because of its good economy and job opportunities. In the summer of 1977 we took a two week holiday and came here to check things out and to look for work.
WE LOVED CANADA!
We had a great trip, the weather was lovely, the people were friendly, so we returned to England, submitted all our paperwork, put our house on the market and waited to get the go-ahead to emigrate!
Of course, our friends and some of our family were not really encouraging - they cared about us and didn't want us to leave -
"You can't just pack up and leave - you'll be back in six months!"
"If you cared about us, you wouldn't leave!"
and
"You're doing What! You'll be back - you'll get home-sick!"
BUT WE WERE UNDAUNTED!
Our motto was - You are guaranteed success, when failure is not an option!
---
We'd love to hear the story about your arrival in Canada - if you would like to share your story with us, just tell us on the form at the bottom of this page - our readers would enjoy reading YOUR story!
---
THE EARLY YEARS - 1977 ...
It had not been easy to make the life-changing decision to sell all our possessions and leave the UK behind and make the move to Canada, but after an immigration process of about 6 months, we bade our families "Good-bye" and came here to live in Ontario in November 1977.
We had arrived with three suitcases and a baby
AND
a strong desire to succeed!
As we arrived on an overcast winter day and I stepped out of Toronto Airport, I had a profound sense of having come home.
This feeling stayed, and so did we. Canada is a wonderful country where immigrants from around the world, who are willing to adapt and work hard, can come and make their home.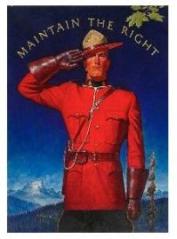 Boy, were we scared, but we were excited to have made such a change - we had left behind our families and our friends, quit our jobs and sold our house and car, but the world was our oyster and we settled in Brantford , Ontario, where we lived for our first year in this country.
We overcame the initial language barrier - don't laugh - you thought that coming from England to Canada there wouldn't be a language barrier, but think again, I spoke with a strong Lancashire accent and HERE they spoke Canadian and no one had written a dictionary to help me!
I was lonely, and I missed having my parents and brothers about us, and in fact, I'm told that I stated once, that if there had been a bridge I would have walked back!
In reality, it took just a short time for us to make friends with the many friendly Canadians that we met and we soon felt at home in our new country.
We found Canadian people to be very welcoming and friendly to our lonely little family.
NORTHERN ONTARIO - HERE WE COME!
After living in the city of Brantford for our first year, we moved to Northern Ontario, to the gold mining community of Timmins, as my husband had been hired on the Police Department there, where we stayed for about four years.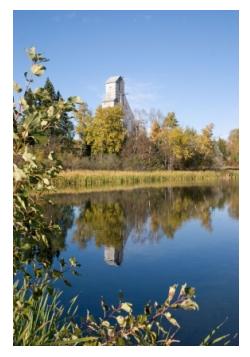 It would be difficult to imagine anything more different than England!
Timmins is an 8 hour drive north from Toronto and it is very different from Oldham!
We did settle in nicely though, thanks to the kindness of the wonderful friends, colleagues and neighbours we met.
We found the people of Northern Ontario to be friendly folks who were self-sufficient and welcoming to our little family who were so very far from "home".
Our second child, a daughter, was born in Timmins - we called her "the first branch on our Canadian Family Tree".
We also bought our first Canadian home in Timmins, and we were happy there, it was good to make our home and have our things about us. The cold, Northern winters were new to us, but we adapted.
We tried Cross Country Skiing and Snowmobiling too - we had to do something to pass the time during the long Canadian winters.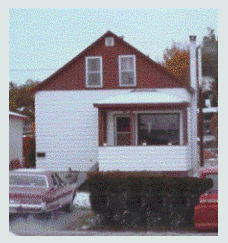 Our first Canadian home was a frame house that had wooden siding on the outside. That was very different to the brick, terraced houses which are common in the north of England.
It was a detached 3-bedroom house with a cozy basement, on a quiet street and we thought that house prices in Canada were quite low as it cost us about $40,000 Canadian dollars at that time.
It was snug and warm throughout our first northern winter, we settled in nicely - Andy even bought a chain-saw so he could chop wood for the basement fireplace! He bought a red flannel shirt and a chain-saw and thought he was a Canadian Lumberjack!
In Timmins we saw Wolves out in the country (you don't see those in Lancashire!), Porcupines in the bush, and Black Bears at the city dump.
It was a different world for us, but it was a world that we loved and made our home, and during the time we lived there we grew a wide group of friends about us.
---
LOAD UP THE TRUCK, HONEY, WE'RE HEADING SOUTH ...
In 1982, after about 4 years in the North, we decided that it was time to move back to Southern Ontario, where the winters were shorter, the summers were warmer and the black-flies were non-existent!
We were very excited and looked forward to the move south to Hubby's new job in St Thomas
We packed all our worldly goods, loaded up the U-Haul Truck, buckled the kids in the car and headed down Highway 11 for the sunny south - Southern Ontario, that is!
We had decided to move to St Thomas where my hubby had been hired on the Police Department there. St Thomas was for us, the perfect place to live, it was close to the beautiful sandy beaches at Port Stanley and Port Dover , on Lake Erie, 10 minutes from the city of London with its shopping, museums & Art Galleries, and less than 2 hours along highway 401 to Toronto which is Canada's largest city.
World-famous Niagara Falls is just a 2 hour drive away, London, Ontario, with a population of about 300,000 is 15 minutes by car - we thought life was wonderful - and it was.
St Thomas was big enough to have all the facilities we wanted - a large Hospital, good schools, shopping, restaurants, two skating rinks, and so on.
Yet, it is small enough to be friendly and a place where people are neighbourly, shopkeepers are courteous and life seems to pass at a pleasantly slow pace.
In the autumn of 1990, when our children were in their early teens, my dear hubby was diagnosed with a particularly nasty form of bone cancer, and after 2 years of chemotherapy, radiation treatments & amputation, he died in 1992 at the age of 40.
I had lost my best friend and I thought my life was over and that I would never laugh again.
THE NEXT EXCITING CHAPTER ABOUT US ...
Well, Fate had a card or two up her sleeve, and three years later I was walking down the aisle with Casey, hubby number two, a lovely Dutchman this time, who was also widowed young like me, and who also had two teens of his own.

Casey had arrived in Canada from Holland in 1969 with two of his brothers. At that time they had three sisters living in the St Thomas area, with whom they were able to live for a while.
Well, we were married in 1995, bought a big house and formed our Mega-Family and two years later we welcomed our new daughter, Rebecca, into our home.
I often think it must be difficult for teen-agers to tell their parents that they are expecting a baby, but its not easy being parents who have to tell four teen-agers that they are expecting a baby!
There are 21 years between our eldest child, Dan, and our youngest child, Becky, but I always say that you never know what life has in store, so when the opportunity for happiness comes along, grab it!
We often look about us, and think how very lucky we are. We now live on a 9 acre property just outside St Thomas where we raise poultry and pygmy goats.
Life was busy at our house - we homeschooled our daughter, we were Foster Parents, we volunteer for various organizations in our community, hubby and I taught Snowmobile Safety to teens, and we have two adorable grand-daughters in their teens and a sweet baby grandson.
We have a great lifestyle in this country, and are both thankful that Canada has been a great country to live and to have our families about us.
Our daughter, Rebecca's first Halloween
---
Thank you for reading all about us, the next exciting installment of our story is captured on our My Passion page - don't worry, there is nothing X-rated about it!