OUR FAVOURITE VILLAGES
quaint, pretty & great to explore!
In this section of our site, I plan to guide you through some of our favourite villages and small towns of Southern Ontario - some are quaint with delightful Tea Rooms and Gift Shops, others are places of significant Historical interest.
One of my long-time favourites is Sparta, Ontario, which I discovered 35 years ago and after my first visit, I couldn't wait to visit again, and actually worked there for a couple of years in the pretty Tea Room at the corner of main street!

I still think that Sparta has a unique charm and could spend a whole day exploring the village and surrounding area.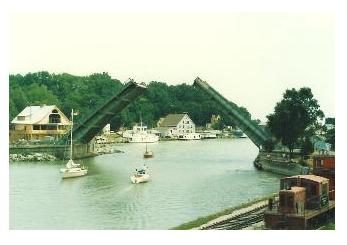 Located south of highway 3 between St Thomas and Aylmer, you can find this lovely village by turning south along Quaker Road at the St Thomas Municipal Airport.

From London follow highway 4 south to its end, and you will reach the pretty village of Port Stanley
In the summer months Port Stanley is a bustling place, with restaurants, gift shops, galleries and ice-cream parlours.
There are also two beaches for you to enjoy, so why not pack a picnic and head south ....... south to Port Stanley, Ontario!
A little north of Port Stanley is the small village of Shedden, Ontario, where there is the "Rosy Rhubarb Festival" in early June each summer.
A few miles east of Port Stanley is the village of Port Burwell which has a beautiful Provincial Park with camping and a lovely stretch of clean, sandy beach. This Provincial Park is great for vacations and family reunions and we have enjoyed many of them here.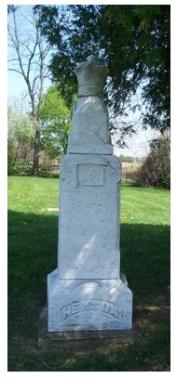 Just a short drive up highway 19 from Port Burwell is the village of Vienna which has a long and interesting history and was once a thriving lumber town.
Further east along the lake shore is the town of Port Dover, check out this page if you like fishing and great fish restaurants.
One small hamlet located on highway 3 between St Thomas and Chatham is tiny Eagle, which is about a 45 minute drive from Chatham, London or St Thomas.
If you would like a peaceful drive and a pleasant place to stop for coffee or a meal, head for Eagle - you might find a delightful resting spot, as we did when we turned left at the only intersection in the village!
Another of my favorite Villages is Dresden which is located north of the city of Chatham, Ontario.
This favourite village is the home of the "Uncle Tom's Cabin" Historical Site and is somewhere you should not miss if you have any interest in the topic of the Abolition of Slavery.
My first visit to Dresden and the Museum opened my eyes to the horrors of the Slave Trade and the conditions under which the slaves were kept.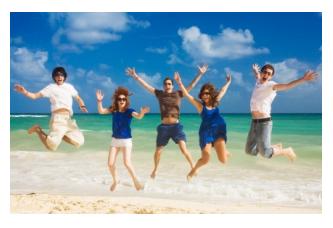 Having followed Highway 3 south from St Thomas, and going through the villages of Shedden, Eagle , Morpeth, Blenheim, Wheatley, and the town of Leamington, you will turn south in Leamington and follow Seacliff Drive to Kingsville.
Although it is actually a town and not a village, I have included this pretty town in this section.
One of my favourite villages, has a pretty small beach which is to be found on Heritage Road.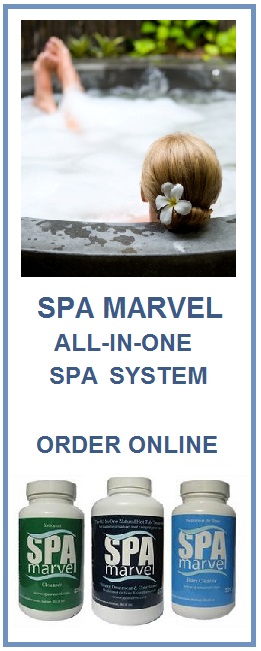 Go through the main shopping area of town and turn left before the Beer Store and follow the road as it twists and turns. The public beach is on a curve in the road and is a quiet place for children to play and for Mom and Dad to relax - keeping a watchful eye on the little ones as they do so!

There are two areas of interest which I am adding to this section, because they are both great places to visit - Point Pelee is a haven for wildlife and is well worth a visit, and Pelee Island, which is the most southerly point of Canada.
The town of Grand Bend on the shore of Lake Huron is a great place for families to take in some sun and sand - there are lots to see and do here. Grand Bend is known to have some of the finest sunsets in the world, certainly some of the best in North America.
While you are exploring the Lake Huron shore, don't forget to visit the prettiest village in the area - Bayfield which is another of our favorite villages, and is known to have the best shopping, antique shops and more.
Heading farther north, you reach the Bruce Peninsula which juts out into Lake Huron, and is where you will find the community of Wiarton.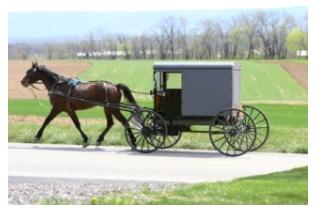 St Jacobs is one of my favourite villages and one that I try to visit every summer. I also make sure that I take any visitors here who come from England, as they love this charming village.
Located north of Waterloo, St Jacobs has an atmosphere that I have found nowhere else - if you have never been to the Farmer's Market there, try to make the time to go, you won't be disappointed.
Another of my favourite villages is lovely Elora which has great shopping and an interesting history.
Further east along the Lake Erie shoreline is Ridgeway, (pop. 29,000),  which is between Port Colborne and Fort Erie and just 25 km south of Niagara Falls which is another pretty spot to visit.  Named for the ridge of limestone which runs north to south through the community.

I hope you have enjoyed reading about some of our Favourite Villages
Do you have a favourite Southern Ontario village?
These are my favourite villages in Southern Ontario - do you have a favourite village or a great story about this area? Why not share it!

Our readers would love to hear about your favourite Tea-room, Craft store or quiet beach or the magic moments you have enjoyed in this area - and enjoy your pictures too!
What Other Visitors Have Said
Click below to see contributions from other visitors to this page...

Return to top of "Favourite Villages" page