Arden, Ontario
by Joanne Pickett
(Arden, Ontario, Canada)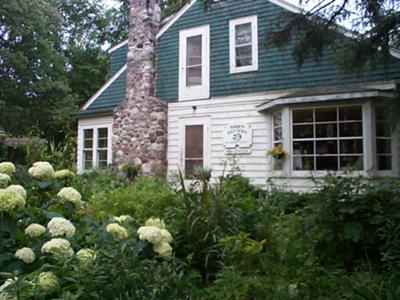 Arden Pottery

Typical of many small Ontario towns founded in the mid 1800's - largely by descendants of the United Empire loyalists who moved north from settlements on Lake Ontario,Arden has suffered the dire effects of centralization.
Though many of the original homes and business have been ravaged by neglect or fire, the village retains the natural charm which has made it a destination for cottagers for over one-hundred years.
Nestled on the western shore of Big Clear Lake in the newly amalgamated township of Central Frontenac, Arden is divided by a crystal clear stream meandering its way to the Salmon River.
A public beach on Big Clear Lake allows public access for boating , swimming and picnicking, and dozens of campgrounds provide rental cottages or camping facilities for a longer stay.
On #7 Highway just a couple of kilometres east of the Arden Road, is the Nomads Rest Bed & Breakfast - a luxurious place to spend a pampered vacation away from the city.
What was once an older home and motel, is now a showpiece of art and creativity. Imaginatively appointed and artistically decorated, the B & B is really something to be seen!
Arden boasts 5 studios, including Arden Pottery, Arden Batik, Gallery on the Bay (handmade jewelry and paintings), Eclipse Studio (stained glass), and Cottage Studio Gallery (water colour paintings/original bluegrass music).
On the 16th of July this year the Arden Artisans will hold their 4th annual "Open House and Garden Party" where visitors are encouraged to wear their fanciest hats, visit the artist's studios and stroll through the wonderful gardens.
In addition, Arden continues to play a key role in the annual "Inroads Studio Tour" held from Friday until Monday on the Labour Day weekend each year. The Inroads tour - now in its 19th year - stands by its original tradition of inviting visitors into artist's working studios to educate and share in the creative process.
Thank you Joanne, for all your information and pictures of the pretty community of Arden, Ontario - I'm going to check it out next time I'm in the Kingston or Ottawa area!




I will also post this on our facebook page.