YOUR HIKING HOLIDAY
in Southern Ontario

Experience a Walking or Hiking holiday in the
outstanding beauty of Southern Ontario.
Your Hiking holiday can include sections of the Elgin Hiking Trail, or walks through some of our local Conservation Areas where you can experience the abundant wildlife in some of the last remaining
Carolinian Forest in Ontario.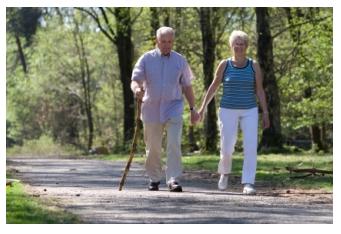 There are many walks from which to choose, ranging from short, easy terrain walks that take an hour or so, to longer, more challenging walks for the experienced hikers among you!
If you choose to take the Self-Guided Walks from the several for which there are maps available, you may like to take a packed lunch while you spend the day in the lovely Ontario countryside.
Create the Hiking Holiday of your dreams - Hike every day if you like, or perhaps take a gentle Walk every other day, the choice is yours!

There are many attractions, places of interest and quaint villages in the area, and you will find Craft Shops and Tea-rooms & Restaurants.
Below are some of the Walks and Hikes in the St Thomas area, however, there are many more within a 30 minute drive of our self-catering holiday home.
These areas of Natural beauty are great places to visit
on your hiking holiday in Southern Ontario.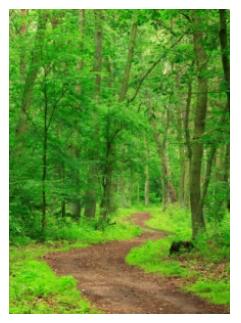 Hiking Holiday Info ...
Dalewood Conservation Area & Walking Trails 6km walk around Dalewood Lake, St Thomas and a longer 13km Hike to Dan Patterson Conservation Area
Lake Whittaker 7km round the lake walk
Dan Patterson Conservation Area - gentle 2km walk
Kirk-Cousins Management Area is a bird watchers paradise
Springwater Conservation Area - 370 acres, 8km round the lake trails
Catfish Creek Conservation Area Archie Coulter Conservation Area, Yarmouth Natural Heritage Area & Calton Swamp Wetland Complex - there are hundreds of acres of wetlands, forests & trails
Fanshawe Park, London Located in the north east corner of London, Ontario, this is a great place to take your family hiking, fishing or camping.
Pittock Lake Conservation Area
near Woodstock, Ontario.
Wildwood Conservation Area
near Stratford, Ontario.
Hike Ontario Website - all you need for your Hiking Holiday
Information and links to various resources for those interested in Hiking here in Ontario

"Our goal is to provide you with everything you need to be able to enjoy your Walking holiday in Southern Ontario as you explore the beauty spots of this lovely area"