FALL
in Ontario
When I think of Canada, I think of fall in Ontario - Autumn here is truly beautiful!
Canada is famous for being the "Land of the Maple Leaf" and this leaf is in the middle of our country's flag.
Ontario has many Maple trees and this area of Southern Ontario has a breathtaking array of them.
There are Red Maples, Sugar Maples, Japanese and Harlequin Maples - you name the Maple and you will find it here! They are lovely trees in any season, but in fall in Ontario they really show their colours.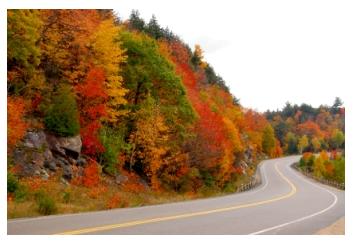 Starting around late September, as the nights grow longer and cooler, the trees begin to change colour.
Slowly at first, but here and there, there is a hint of red, yellow or orange amid the green leaves.
Slowly but surely, the colours deepen and begin to change, subtly at first, but the trees do change day by day, until they are a riot of flamboyant, extravagant colours!
In fall the days remain warm, but the evenings begin to get cooler and with each day that passes, dusk arrives sooner.
Fall in Ontario is also the time of year when we harvest all the Autumn fruits and vegetables.
Pumpkins and Winter Squash ripen now and there are many varieties from which to choose.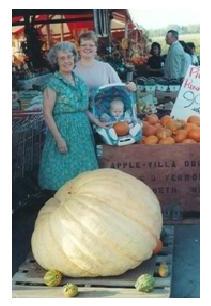 There are ordinary, orange pumpkins which are great for carving to decorate your home in Autumn.
"Pie Pumpkins" are smaller and are sweet and ideal for pumpkin pies.
There are also huge, oversized, novelty pumpkins such as this one here, which sometimes weigh hundreds of pounds.
Dills Atlantic Giant Pumpkin 15 Seeds -HUGE- FREE SHIPPING ON ADDITIONAL PACKS OF HIRT'S GARDENS SEEDS
This is also the time of year when our children celebrate Halloween on October 31st.
This is the Eve of All Hallows day, and tradition says that the souls of the dead, are out-and-about at that time.
In olden days people would hollow a pumpkin or squash, carve a scary face on it, place a lit candle inside and put it on display in the window to scare away evil spirits.
Today, people put their carved pumpkins in the window for all the neighbourhood to see.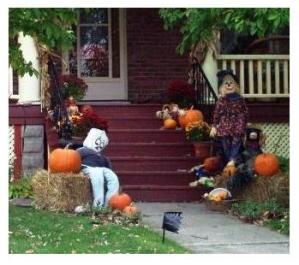 This home is decorated for fall with scare-crows and pumpkins!

Today, children dress as scary characters and go from house to house in their neighbourhood where they proclaim "Trick or Treat" and hope that the people will give them a "treat".

Kindly neighbours give the children candies, and that is how Halloween is remembered here in Canada.
Fall is also the time when apples are harvested in this area.
Many delicious varieties of apples, pears and grapes are grown here in Southern Ontario.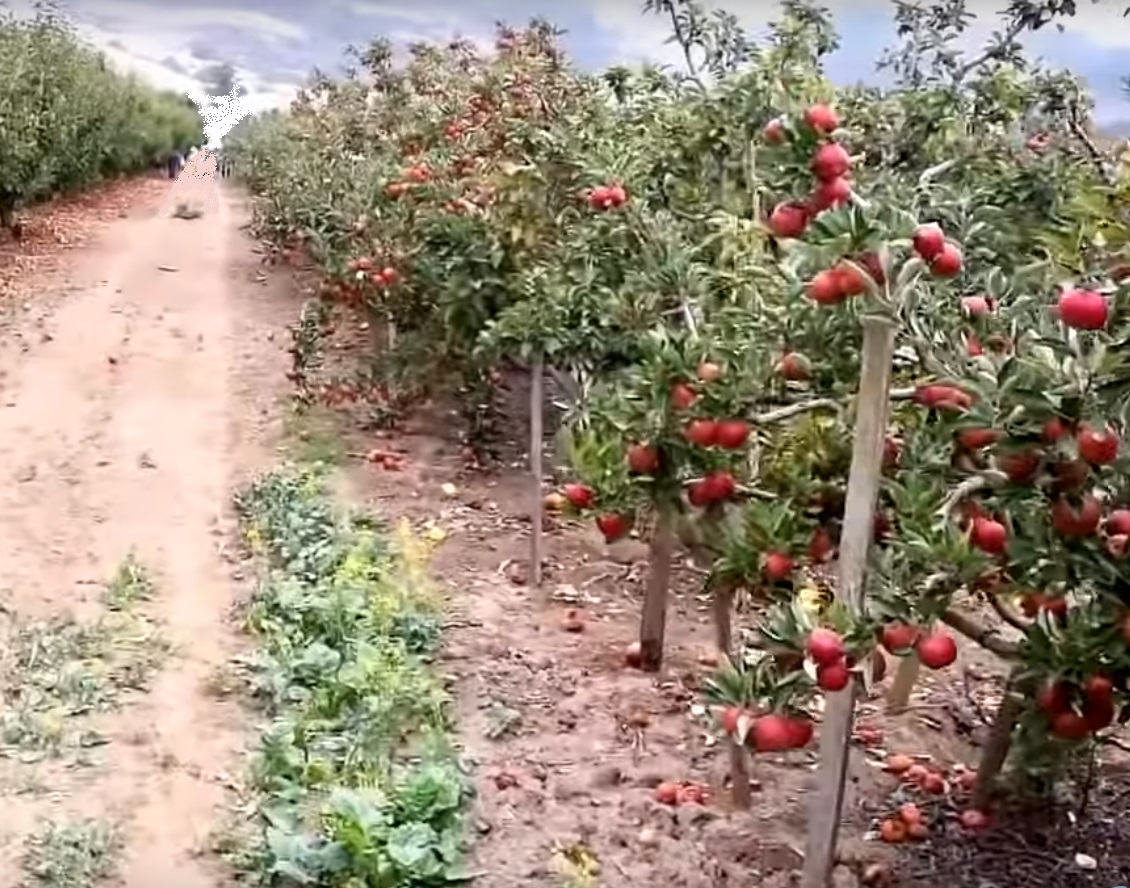 There are many orchards that are "U-Pick" where you can pick your own fruit during fall in Ontario. Of course Ontario Apples may be purchased at grocery stores and supermarkets everywhere.
The apples are wonderful, crisp and fresh, and taste their best when they are fresh from the tree, and make delicious pies and desserts.
In early fall in Ontario the Hummingbirds start to head south to spend the winter in Central and South America and many of our other birds also leave at this time; like warmth-loving Canadians, they head South for the winter!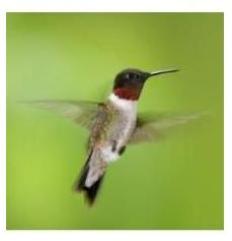 This is the time to stop feeding the little Hummers and bring in your Hummingbird feeder for the winter.
Experts tell us to stop feeding them, otherwise they may stay in the area too long and be unable to safely reach their wintering grounds in the south.
The migratory Canada Geese begin to get restless too, and prepare for their flight to the South.
Some of the geese do stay in this area and spend the winter here, but others make the epic journey to warmer climes, to return to Ontario the following spring to breed.
Fall is also Hunting Season in Southern Ontario and there are a couple of weeks when the deer are nervous! I love to watch the graceful White-tailed Deer as they graze in nearby farmer's fields, but I also enjoy my son-in-law's cooking - he makes great roast Venison.
Fall in Ontario Info ...
Halloween in Canada
Information on Halloween traditions a customs in Canada
Fall in Ontario - take an Autumn drive 
The "Ontario, Yours to Discover" site has a list of Fall drives for you to download and enjoy. The "Bards & Bounty" tour takes you around the Lake Huron shoreline, and the "Shoreline Treasures" explores the counties of Norfolk, Oxford and Elgin.
Miss Fiona's Stupendous Pumpkin Pies
Pumpkin Butternut & Squash
How to Carve Pumpkins for Great Results
Return to top of "Fall in Ontario" page