GRAND BEND


Fun on Lake Huron!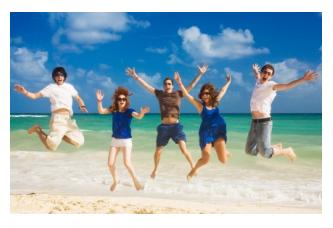 During most of the year the town of Grand Bend has a population of around 2,000 people, however during the summer months the town becomes a magnet for holiday makers and attracts 50,000 or so visitors.
The beach here is part of hundreds of miles of sandy beaches along what is known as, the "West Coast of Ontario" and families, couples and teens flock here for sun and fun!
There are many Hotels & Motels, Bed & Breakfast accommodations, Restaurants and Diners, all ready and willing to cater to the tourists.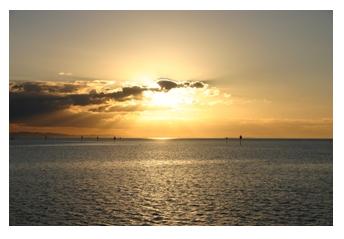 According to National Geographic, the town and surrounding area have some of the finest sunsets in the world.
The beaches here can become crowded in the summer time, especially on weekends.
People from the cities of London, Windsor, Chatham, Detroit and Toronto flock here to week-end cabins and cottages at the Lake, or to camp nearby.
The water here is clean and the sandy beach stretches out into the shallow water, children can safely wade and swim in the water - under their parent's watchful eyes of course!
There are several Golf Clubs in the area, such as Bayview Golf Club, the Oakwood Inn Golf Club and Sawmill Creek Golf and Resort.
For theatre lovers, the Huron Country Playhouse in Grand Bend is a great place to see live theatre.
The Speedway is another fun outing for families or teens, as they all seem to love the Speedway, and this one has events throughout the summer. See the link to their website below.
Close by is the Pinery Provincial Park which is always popular with day-trippers and campers.
The Lambton Heritage Museum is located seven kilometres south of Grand Bend and is a great place to visit.
Families who own cottages and holiday homes in the nearby communities of Oakwood Park, Southcott Pines and Beach O'Pines, hail from across Ontario and into Michigan, and are from as far afield as Toronto, London, Windsor, Detroit, and even from New York, Florida, Texas, and the west coast of the USA.
Grand Bend Info ...
Grand Bend - lots of information
Here is something for everyone! Located on the West Coast of Ontario about 45 minutes north of London, Ontario, and 50 minutes north of Port Huron and Sarnia, on the shores of the magnificent clean Lake Huron - come and visit us - you'll be glad you did!
Huron Country Playhouse II Theatre
The Drayton theatre group is one of Canada's most successful professional theatre companies, presenting the finest in musicals, comedies, and dramas at six venues in Ontario
Grand Bend Speedway
Junior Canadian Auto Racing & IHRA sanctioned drag strip at the Speedway - excitement for the whole family