ELORA
Ontario
Elora, north of Kitchener, Ontario, is a quaint village originally settled in the early 1800's by Scottish pioneers and was later founded in 1832 by Captain Gilkison, who was interested in the town's potential for water power.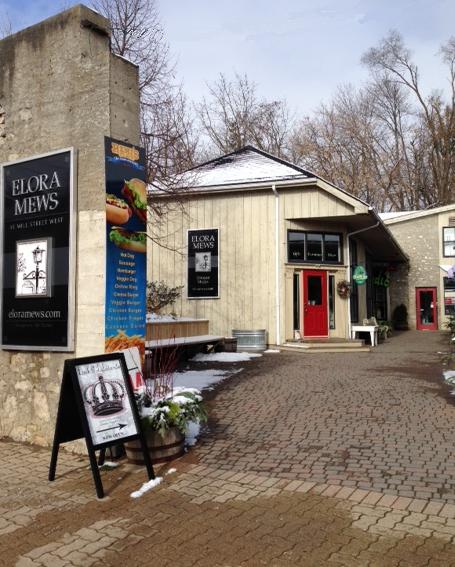 This community has a great downtown area which has several small boutiques, such as "Frock and Dilettante" on Mill St W, which sells exclusively Canadian made items, as well as other art galleries and cafes. 
Cafe Creperie is my favourite Cafe and I always enjoy their home made Chef's Special Savoury Crepe!
The Artist Studio and Gallery XOLO is a great place to find that original carved blown glass or oil painting for someone special on your Christmas list!
The Elora Bread Trading Company on Metcalfe Street is a not-to-miss place to visit - we love this great bakery!
There is the Elora Gorge and the Quarry to visit while you are in the area which is a popular spot with tourists, and also the year round Elora Farmers Market and Wellington County Museum. 
Elora is a great place for a road trip at any time of year, but it is especially good for finding those unique Christmas gifts for loved ones.
Check this out - especially as the village is holding a Starlight Shopping event in late November - stores will be open until 10:00 pm.
If your in the Kitchener area, try to visit pretty Elora - you'll be glad you did!
Thanks to Kendra Marr for her input and photographs