Tall Ships in Port Stanley
by Ann Stevens
(Port Stanley, Ontario, Canada)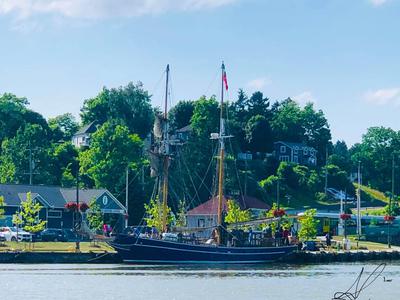 There have been Tall Ships in the village of Port Stanley, Ontario for the past few days.

They were the "Playfair" and the "St Lawrence II".

Here they are, in these pictures, heading out of the harbour, looking magnificent.

Thank you for letting us publish your wonderful pictures.

Sadly, I didn't go down to Port to see them this week, so I missed this wonderful sight.

I will also post this on our facebook page so that our facebook followers can also enjoy them.