KINGSVILLE
in Ontario's deep South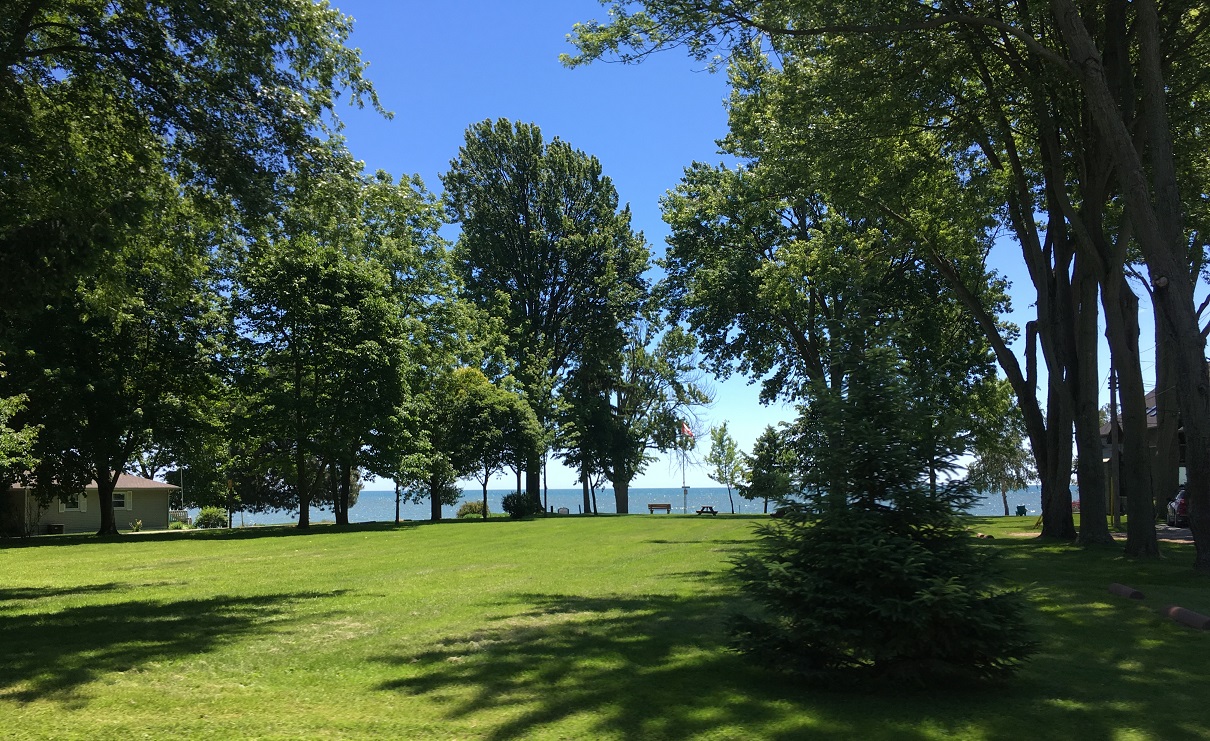 Lake Erie from Heritage Road
The pretty town of Kingsville is located right on the north shore of Lake Erie and is well known for its mild weather, world-famous Jack Miner's Bird Sanctuary , and for Colasanti's Tropical Gardens.
To other people, this small town is known as the most southerly town in mainland Canada.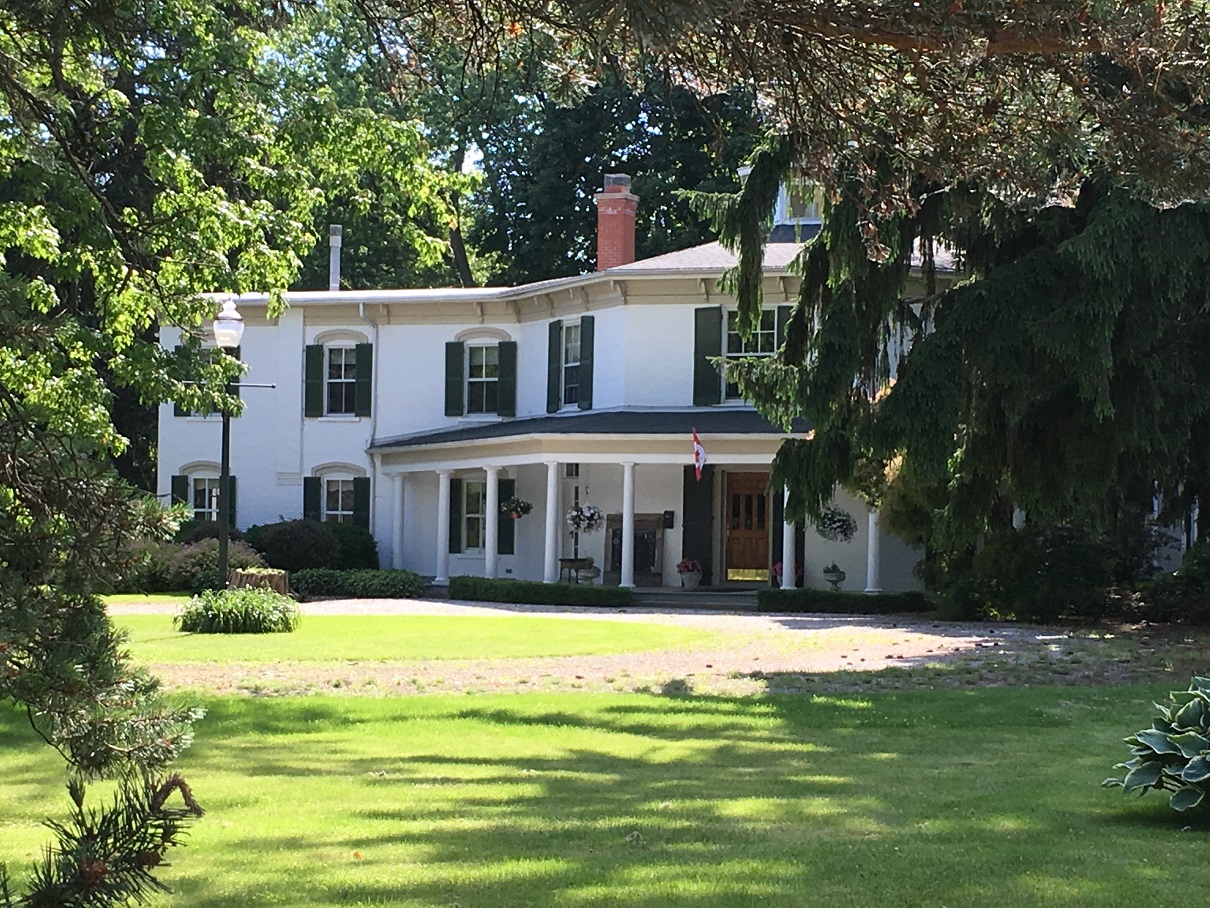 The King House, Kingsville, Ontario
The original settlers were British soldiers who first arrived in this area in the late 18th century and in 1843 Colonel James King build the first house, and the community began to be settled.
The town was named for Colonel King ... Kingsville!
In the early days there was a tannery, a grain mill for producing flour, a blacksmith's and a dock at the lake for the local farmers and the fishing industry.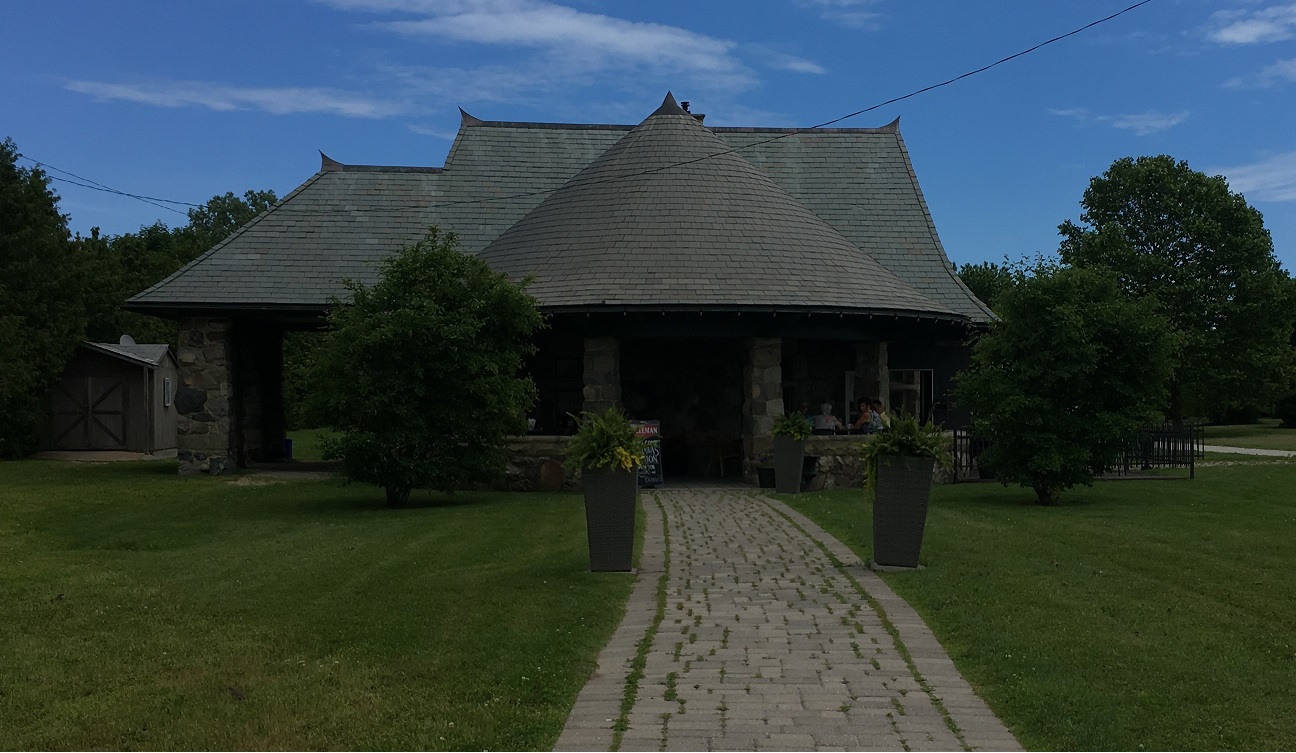 Mettawas Station Restaurant
When you are in Kingsville and want to go somewhere nice for lunch, you could visit the Mettawas Station Restaurant on Lansdowne Avenue and is right beside the Chrysler Greenway and close to the Kingsville Historical Park Museum, which I hear is very interesting and I plan to visit someday soon.
We recently had a wonderful lunch there with friends and ate outside on the patio, the food was beautifully served and presented and we had a lovely afternoon enjoying the sunny weather and the attention of our server, Sebastian - thank you, we really enjoyed our meal!
Originally the town's train station, commissioned by Hiram Walker, it was built before the arrival of the railroad in 1889 when the train line connected this small town to the city of Windsor.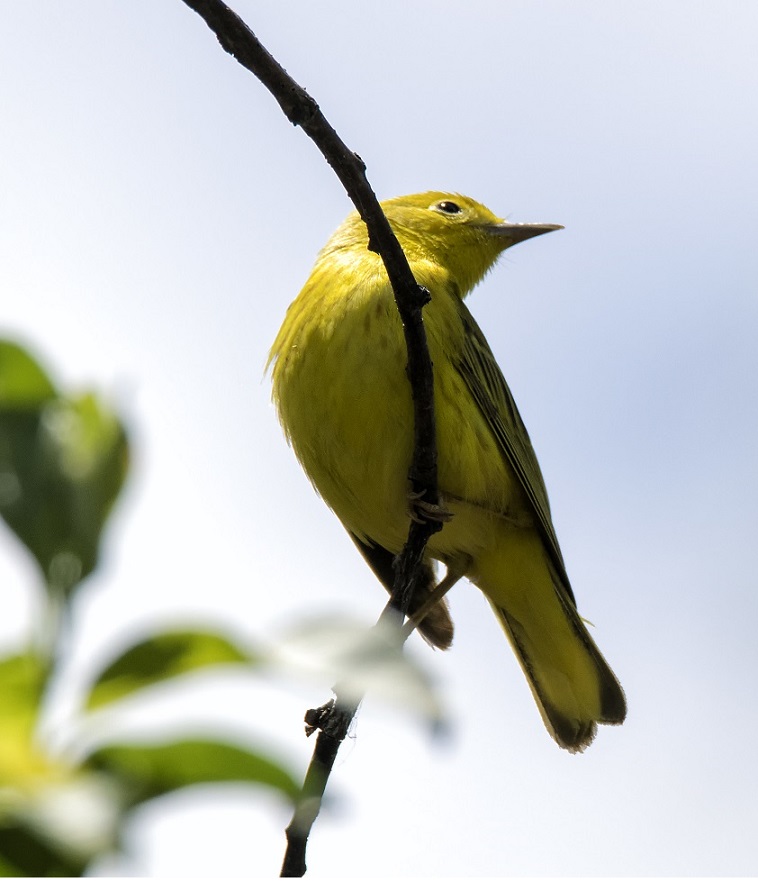 The town of Kingsville is also known for its close proximity to Point Pelee with its National Park, which is one of the smallest in Canada, and Pelee Island.
In Spring and Fall, this area is famous for the migration of tens of thousands of song birds as they pass through this area on their way north to their breeding grounds in the rest of Canada.
In October the town of Kingsville invites you to its annual Migration Festival which is traditionally held on the third weekend of each October and they also have Canada Day festivities.

In 2019 the festivities commence in on a Friday in mid-October and continue through Saturday and Sunday, starting this year on October 18th.
Many species of birds breed in Point Pelee National Park and the surrounding area of Southwestern Ontario.

This area really is a great place to catch a glimpse of a wide variety of song birds.
For birdwatchers, this area is a wonderful place to spend a holiday, even just a week-end in the spring is sure to give those avid birders their moneys-worth!
Point Pelee National Park is a great place for Hiking, Bird watching, or just taking a gentle stroll around the park.

The Marshes are great for spotting some of our rarer types of songbirds, herons and raptors.
During the summer months, from here and from Leamington you can take the ferry to beautiful Pelee Island , and from there to either Cleveland or Sandusky, Ohio.

Each September the nearby community of Cottam hosts their annual Horse Show, which is a not-to-miss event!
Kingsville Info ...
is located on Division Road and this lovely Bed & Breakfast has three rooms from which guests can choose - The Parlour, The Den and The Lookout - all are comfortable and inviting - whether you are just passing through this area or are taking a holiday here, this is a wonderful place to stay
Colasanti's Tropical Gardens, Kingsville
Come and visit their open-to-the-public Greenhouses, Petting Zoo, Mini-Golf, Restaurant and Gift Shop