JACK MINER BIRD SANCTUARY
Kingsville, Ontario
Born in Dover Center, Ohio, USA on April 10th 1865, Jack Miner founded the his Bird Sanctuary in 1904, for the conservation of migrating Canada geese , wild ducks, and other water fowl, originating the waterfowl refuge management system in Canada.
Because of his efforts to conserve Geese and Ducks, and provide a place of refuge and safety for migrating water-birds, and his efforts to band and track the migratory paths of waterfowl across North America, we know so much more about these birds today than in earlier generations.
Each year, Canada celebrates National Wildlife Day on April 10th, which was "Wild Goose Jack" Miner's birthday!
If you live in Essex County or are visiting the Kingsville area this summer, make the time to stop in at the Bird Sanctuary and check out the migrating water birds.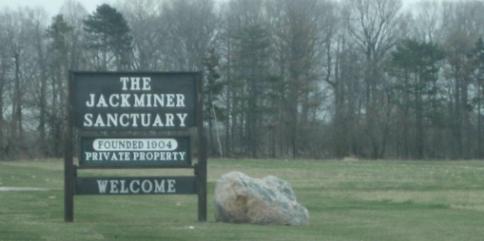 A Tribute to Jack Miner
by Edgar A. Guest
When the geese come back in the Spring
And they learn that their friend has gone,
I wonder will they take to wing
And try to follow him on?

When they look for their friend again
As they've done in the years before,
Will they stay with us who remain
Or seek him the wide world o'er?

They loved him, the young and the old,
Wild geese and the whistling swan!
What then, when the flocks are told
The man who was kind is gone?

There were hunters wherever they flew,
And snares for the careless wing.
Now, they'll grieve for the friend they knew
When the birds come back in the Spring.

Jack Miner Info ...
Other Tributes - there are more tributes to "Wild Goose Jack" on the Jack Miner Website The Right Hon. W. L. Mackenzie King, Prime Minister of Canada, "Mr Miner has rendered our country great services. The inspiration he has given to young and old of many lands by his life and work will live after him."
Hon. John Bracken, M.P., Leader of the Progressive-Conservative Party in Canada, "Through his efforts Mr Miner has become the most famous bird Naturalist on the continent. His Bird Sanctuary at Kingsville is the greatest achievement of its kind in North America."
Hon. John R. MacNicol, M.P., "I am proud that through his great work my dear friend Jack earned the right to have his name alongside of Burbank, Pasteur, Bell, Edison, Ford, Grenfell, Banting, Kelvin, Wright and others in the Book of Knowledge."
Senator T. A. Crerar , "I doubt if there is in any field of work in Canada, anyone who has rendered a greater national service than Jack Miner.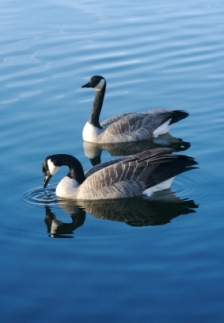 CONTACT INFORMATION
Jack Miner Migratory Bird Sanctuary
360 Road 3 West
Kingsville, Ont, Canada
N9Y-2E5
Telephone Number:(519) 733-4034
Fax: (519) 733-0932
During Regular Business Hours E.S.T.

Email for events: events@jackminer.com
Property and trails open dawn till dusk year round
Buildings and historic house open mid May-October end 10am-4pm and at other times by appointment, chance and for special events.
Check website for further hours www.jackminer.com