ST JACOBS


Ontario, Canada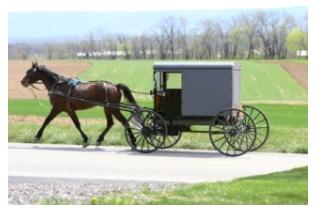 Located just north of the cities of Kitchener and Waterloo, St Jacobs is a pretty town with an old fashioned feel.
The village has a population of around 1,400 people and is famous for its Farmers' Market, but we love to shop on the main street in the unique gift shops there.
There are artisans selling their crafts and art work, gift shops, Antique stores and restaurants.
The Market is open all year round and opens its doors to shoppers at 7am on Thursdays and Saturdays, and also on Tuesdays during the summer.
Back in September 2013 the popular Farmers' Market in St Jacobs burnt down overnight and business was suspended at that location until the vendors could re-open their businesses, but the market is now up and running again!
The local Mennonite and Amish farmers bring their fresh fruits and vegetables, baked goods, preserves, and Maple Syrup. At its peak in the summer time, the Farmers' Market has around 600 vendors and business people selling their wares of crafts, baking, meats, fruits & vegetables, cheeses Mennonite furniture and clothes.
In addition to the Market, the village of St Jacobs is well worth a visit.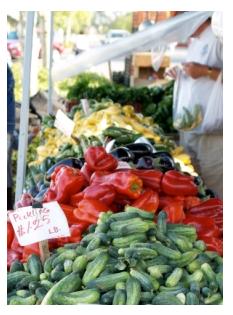 There are often Buskers - musicians, singers and jugglers for your entertainment.
In addition, St Jacobs is popular with those who visit the Outlet stores - Levi's, Northern Reflections, Royal Doulton, Liz Claiborne and more - I hear that there are wonderful bargains to be had there!
For more information check out the site at St Jacobs Farmer's Market or call 519-747-1830.
On the main street of town you will find the The Mennonite Story Visitor Centre.
Here you can learn about the history, culture and Faith of the Mennonite people of this area of Ontario.
Take a journey and look at Mennonite life and history, the clothing and homes, beginning with a short DVD presentation.
This is one of my favourite things to do when I am in St Jacobs, as the slower pace of life of the Mennonites and Amish has always intrigued me.

At the Museum you can see photos, slide presentations, artifacts and a replica of the interior of an Old Order Mennonite kitchen and a Meetinghouse as they might appear today!
A small donation is requested, but it is well worth the cost of the visit to the Museum.
Last time we were visiting the St Jacobs area, we took a ride on one of the Horse Drawn Tours that take tourists around for a ride through the countryside.
Our ride was 1 hour long, and took us through pretty country and made a stop at a Mennonite Farm where we were able to stop and look at a traditional Mennonite home and see their farm animals.
The Trolley rides depart from various destinations in the area, but we have taken them from where they wait at the Farmers Market.
On the main street is Vidalia's Market Grill where you will find a great selection of food ideas for lunch between shopping!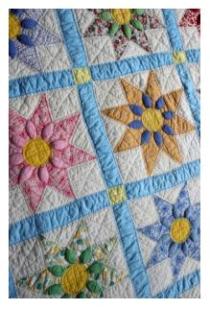 Each year there is a Quilt show in the village, so for those who love this beautiful creative artwork, this will surely be worth coming to St Jacobs to see some of these magnificent quilts!
If you plan to stay in St Jacobs overnight or for a week-end get-away, consider Benjamin's Restaurant & Inn at 1430 King Street North, St. Jacobs. Call to make a reservation at (519) 664-3731
Touring this area, you will find one-of-a-kind pottery, sculpture, oil paintings, water colour painting, and wood-working by local artisans.
What a wonderful way to spend a summer day or weekend, touring the area, enjoying the beauty of the countryside and at the same time visit various Artists' Studios and experience their unique art-work.
Thanks to Dreamstime for the picture of mother and daughter reading 8273185Lanak|Dreamstime.com
At Christmas time this area has a wonderful tradition - the Christkindle Market in nearby Kitchener. Check out their site to learn all about this wonderful German-Canadian experience.
St Jacobs Country
Lots of information about the area, lodging, restaurants and places of interest
Photos of the Farmers' Market
I found some photos of the Farmers market if you want to take a look before you go!
Maryhill Country Inn
Comfortable accommodation in - you can explore Mennonite Country from here.