STRATFORD
Ontario
While visiting lovely Stratford Ontario, make time to take in a performance at the Shakespeare Festival, and relax beside the peaceful River Avon.
Stratford, Ontario, is home to about 30,000 people and each year around 600,000 visitors are drawn here to enjoy the Shakespeare Festival, which is the largest classical repertory event in North America.
That's a lot of tourists in a town that size, but Stratford welcomes them all and treats them well!
You will find a variety of Restaurants here, and there is also a wide selection of accommodation - Hotels, Motels & Bed & Breakfasts.


The Festival Theatre is a must see while you are in Stratford Ontario.
Would you would like to learn about the life and times of William Shakespeare?
I found an excellent site which taught me a great deal about the Bard!
Click here to learn something new about Shakespeare.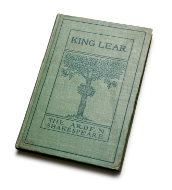 Have you ever thought about all the things we say in regular conversation, that come from Shakespeare?
How about -
"to thine own self be true" (Hamlet)
"Neither a borrower nor a lender be" (Hamlet)
".... in my minds eye" (Hamlet)
"All the world 's a stage, and all the men and women merely players" (As You Like It)
"... give the devil his due" (Henry IV, part I)
"He hath eaten me out of house and home" (Henry IV, part II)
"The (smallest) worm will turn, (being trodden on)" (HenryIV, part III)
"(It is too full o') the milk of human kindness" (MacBeth)
I recently heard about a great resource for students, teachers, and those interested in The Bard and his works - it is by Super Summary and is titled "Learning About Shakespeare" - check out their website ... I did!
Gallery Stratford at 54 Romeo Street, is a place you don't want to miss if you enjoy Art. Call for information about current and upcoming Shows, 519-271-5271
Queens Park is located just west of the Festival Theatre and you will find a pavilion, public washrooms, a playground and a picnic area here. This park is popular with residents for family reunions in the summer months, and with visitors too.
While you are in town take a little time to explore and spend some quiet time in the Burnham Wood Arboretum, which is a lush garden located within Queens Park.
If you like to linger in the beautifully tended gardens, take a tour of the Arthur Meighen Gardens - the Head Gardener, Harry Jongerden, takes visitors on a guided tour of this magnificent garden.
The tour last about 45 minutes and is available at 10am from Tuesday to Fridays, between mid-June and the end of August. Tickets need to be purchased in advance. The tour starts at the Festival Theatre at 55 Queen Street.
---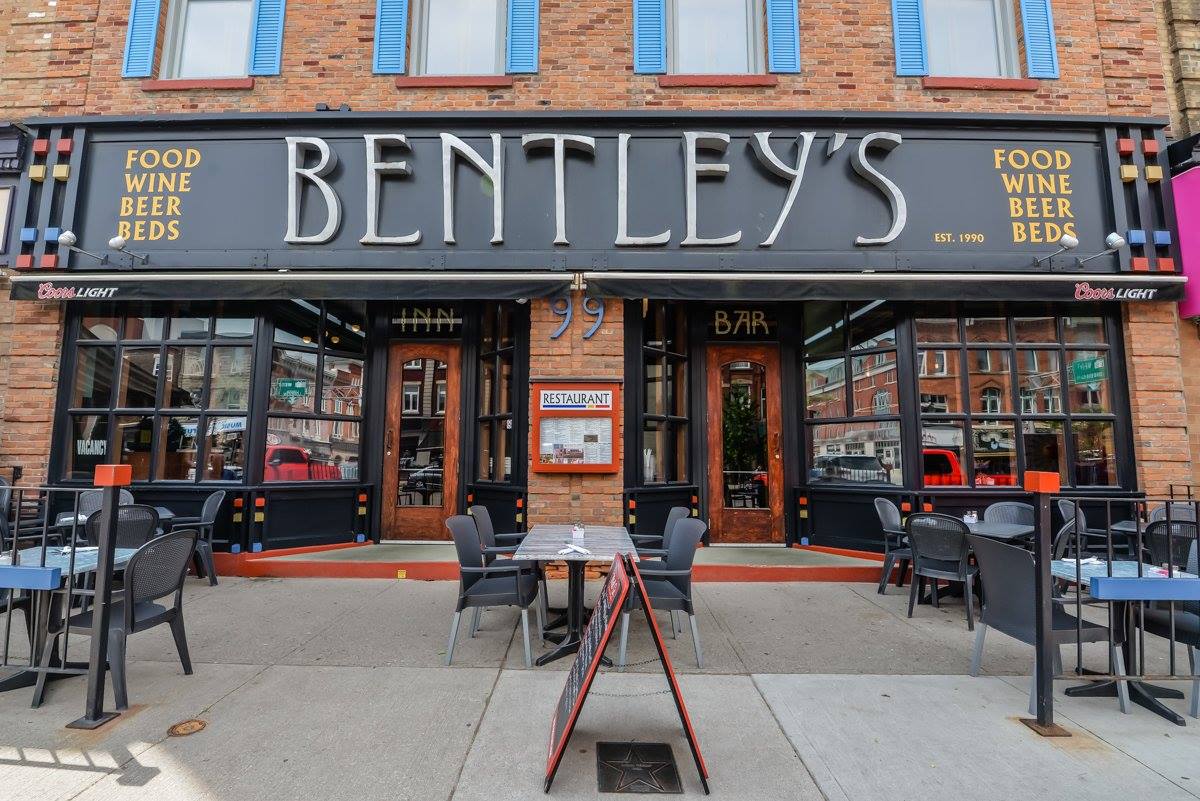 Whenever we visit Stratford we like to stop for lunch or dinner at Bentley's where you can find, beer, wine, food and beds (as their sign says!
Stratford Fairgrounds - this is the site of many of the city's events. Each Saturday morning there is a Farmer's Market and each Autumn the Fall Fair is held here. There is also camping available at the fairgrounds for both tents and trailers. Located at 20 Gladstonbury Drive, Stratford.
The Studio Down Under - Contemporary Photographic Art, located at 10 Downie Street, Stratford. Check our their selection of Art-work.
Avon Boat Tours - spend a delightful, restful, hour if you are visiting the city - this is one of my "must do" activities every time we visit Stratford Ontario!
You get a different view of the town when you see it from the river. There are Paddle Boat and canoe rentals, or you can enjoy the Tour boat ride. Open from May to September. Check boat departure times at the York Street Information Centre.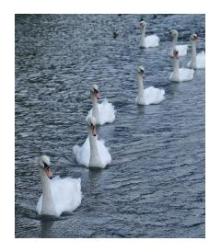 Here is something that I just heard about - the Annual Swan Release - on the last Sunday in March (weather permitting), 24 white swans and 2 black swans are released onto the River Avon.
If you have never seen the swans in Stratford Ontario, then take the time to enjoy a stroll beside the river - it is tranquil and peaceful there.
Carriage Service - now here is something unique! In summer you can enjoy a ride in a horse-drawn carriage as you tour Stratford.
Just like in England, you can take a ride on a Double Decker bus while you are in Stratford. For some people this might be a new experience, but to we British, the double Decker bus is a way of life - I went to school on one every day over there!
If you are planning to Camp in this area while you visit Stratford Ontario, Wildwood Conservation Area is a great place to stay in either tent or trailer. Amid 20 km of trails there are 425 treed camping sites, 350 with electricity, this park is also open for Day Use.
There is a large lake for sailing and fishing and this is my hubby's favourite camping spot in this area.
Located on highway 19 just outside Stratford Ontario, it is an easy drive to get to the town centre.
---
Stratford Ontario Info ...
I will be adding more information about things to see and do in Stratford Ontario, as I receive it - please check our site again!
Stratford Festival Theatre For information on this Season's performances
Stratford Fairground, Stratford Ontario Farmer's Market & Fall Fair Info
Wildwood Conservation Area Camping, Hiking, Boating, Fishing - all just 11 km from Stratford Ontario town centre
William Shakespeare Check out the works of William Shakespeare -Plays, Poetry & more
Bentley's Bar, Inn & Restaurant at 99 Ontario Street, food, beer & wine and accommodation