Backyard Visitor
by Trudy
(Courtice, Ontario, Canada)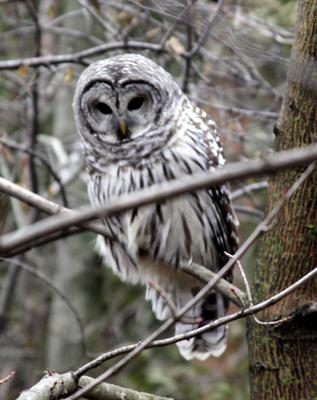 This Owl lives in our area and frequents our backyard regularly.

I've only ever seen it hunting on cloudy winter days in December through February.

I hear it calling at night through spring and summer but never see it in those months.

It allows me to get pretty close, almost like it remembers me from year to year!

It does watch my cat very closely though, when I let him out in the backyard!

Thank you for sending this report and your pictures of the owl and his habitat - I'm no expert, can anyone identify this bird? It looks like a Barred Owl or Great Grey Owl to me.