Unknown Owl
by Esther Kroondyk
(Brownsville, Ontario, Canada)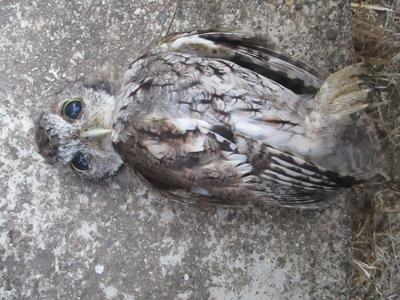 front view
We found this little guy hit on the road right in front of our house.

We live right by a woods.

I'm having trouble identifying him, perhaps a juvenile?

Anyone know?
Join in and write your own page! It's easy to do. How? Simply click here to return to Owls.