Unknown Owl Sighting
by Robert
(Windsor, Ontario, Canada)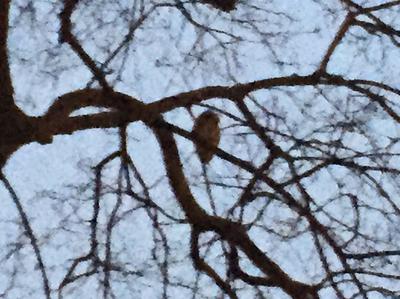 Hello,

My wife and I decided on an impromptu walk last night, just before dusk.


On the return trip, walking down Victoria Avenue between Tecumseh and Giles streets, I heard what I thought was an Owl call and we stopped to look around.
We heard the call again, with one or possibly two answers coming in from not too far away.
Then I spotted the Owl in a tangle of branches up in a bare tree.
It wasn't big - though I think it was maybe twice the size of a pigeon - it could have been bigger given the distance.
The call sounds a lot like the Eastern Screech Owl's "trill", but I couldn't upload the video here.
Needless to say the sighting really made our evening.
Thanks,
Robert