Porch Owl
by Gary Wellings
(Bath, Ontario, Canada)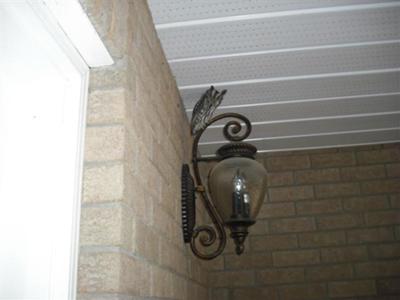 Whooot

Woke up this morning and while letting the cats out the front door, lo and behold sitting on the lamp fixture was this tiny owl.
We're not sure the species but it was sure not fearful and sat there all day.
We reside on the Adolphus Reach northern shore of Lake Ontario.
Teri and Gary
Thank you for your report and the lovely pictures of your porch owl!

I will also post this on our Facebook page for our facebook followers to enjoy.