So excited!
by Dave
(Niagara Falls, Ontario, Canada )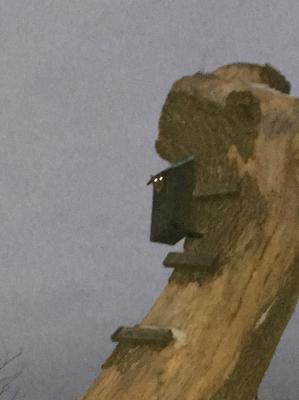 A couple years ago I put up what google told me was a good 'owl spec' birdhouse.

The first year some blackbirds moved in. I cleaned out the nest after the babies left home.

Now, months later, I see a gorgeous owl has moved in! I will keep my camera ready for abetted photo.

I think it's a great horned owl. Had very large ears up top.
Join in and write your own page! It's easy to do. How? Simply click here to return to Owls.