WILD PEACOCKS
(Pavo cristatus

)




Sighted across Ontario

Who knew there were Wild Peacocks in Ontario!
When our readers first started to write to me and told me that they had seen Peafowl in Ontario, I thought they must be mistaken, and perhaps what they were seeing were Wild Turkeys ... a brown turkey could be mistaken for a Peahen!
But as time went on more and more reports came in, all saying that people had observed these birds, including their long, beautiful tails, and I realized that they really WERE lots of wild Peacocks in Ontario!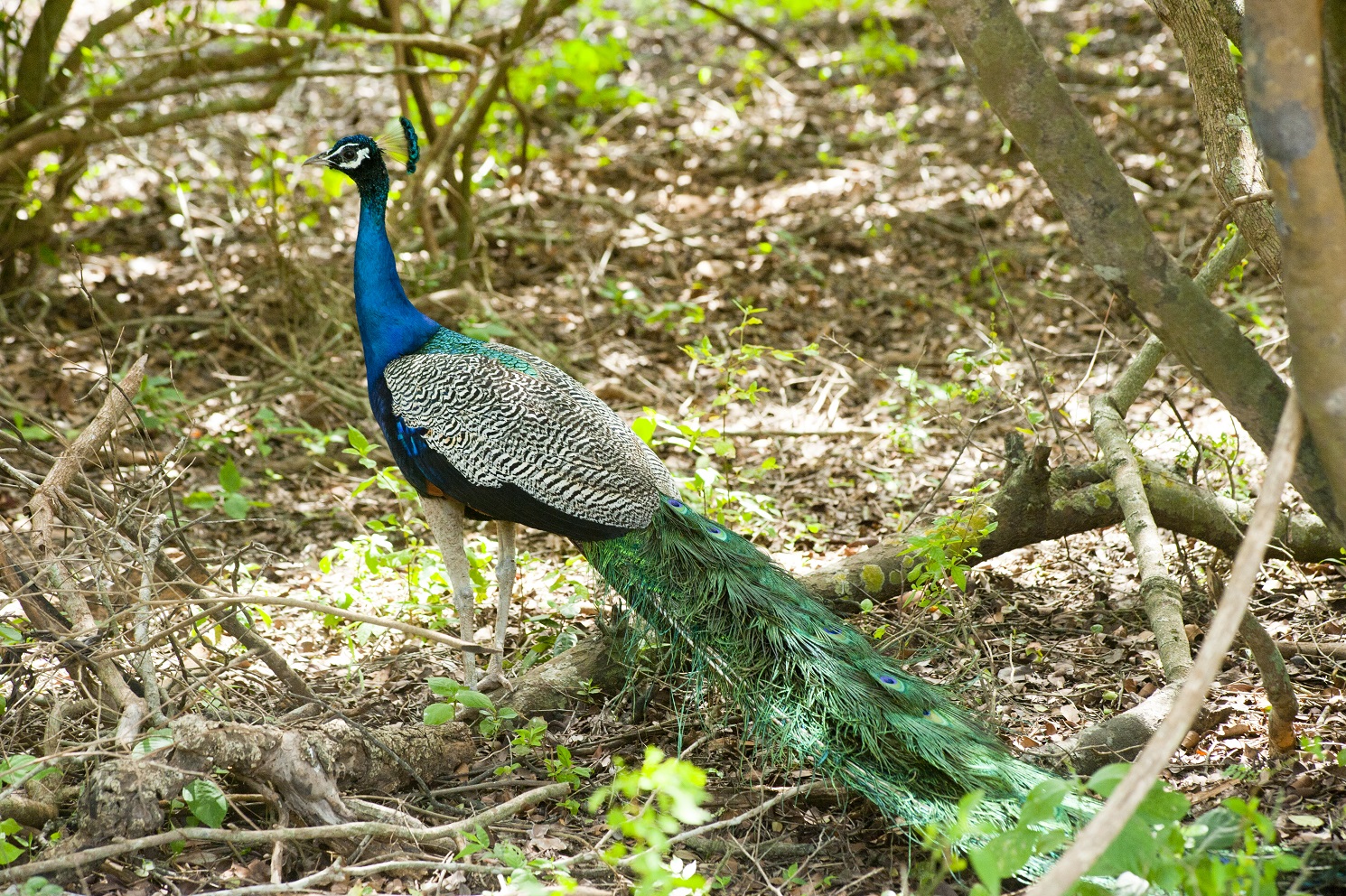 Peacock in the forest
The beautiful wild Peacock has been sighted all across Southern Ontario, and they are a lovely sight to behold, but in truth, they shouldn't be here at all.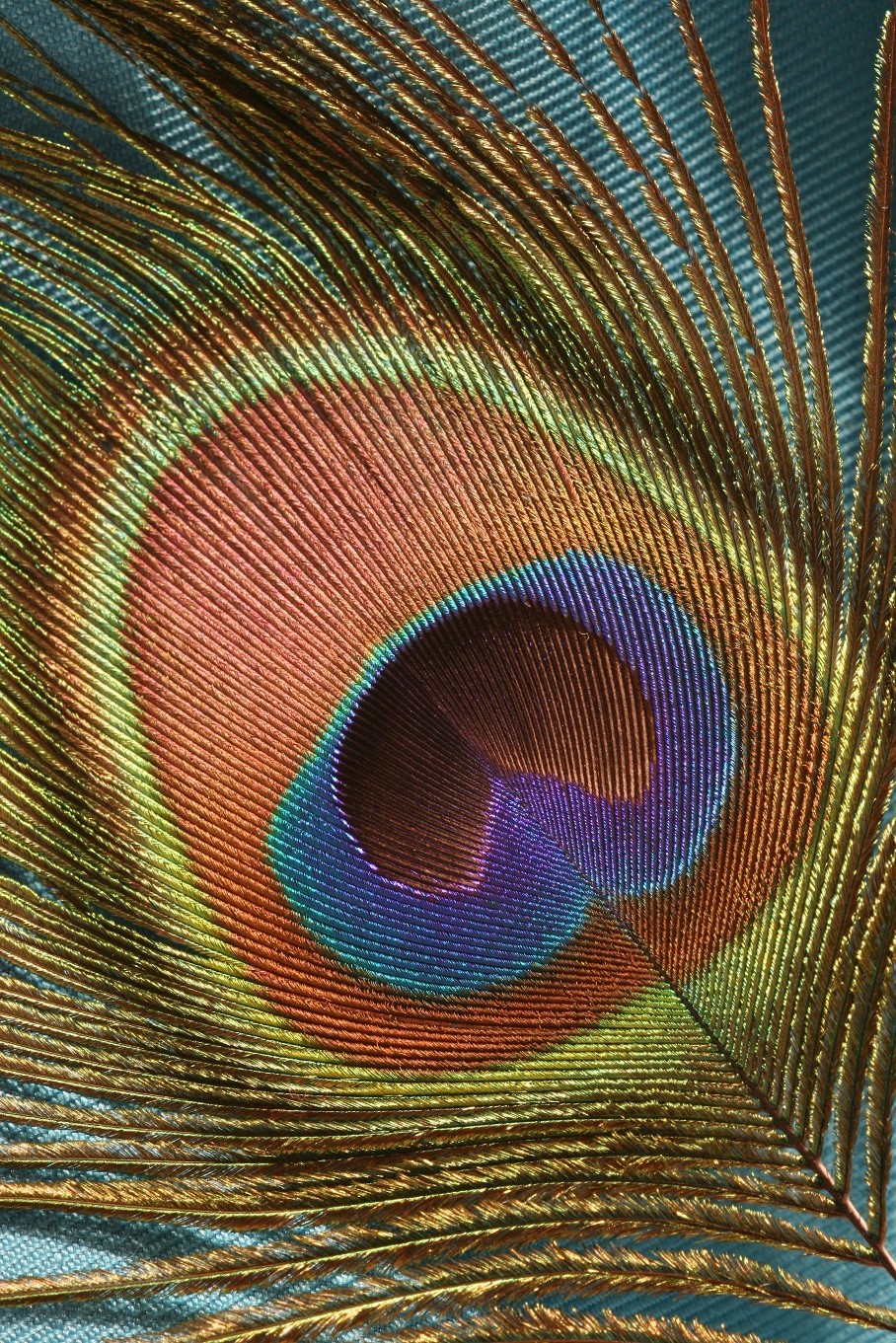 Indian Peafowl are a species native to the Indian sub-continent which have been introduced to many countries in the world, including Canada, where they are in Zoos and Safari parks.
The male is called a Peacock and the female is referred to as a Peahen, and the male is easily recognised by his beautiful fan-like tail and his iridescent blue-turquoise plumage.
During courtship the male will display his magnificent tail to potential mates, who are impressed and overwhelmed by his amazing tail!
The male, after courtship and mating, will move on to another female as these birds are polygamous.
Close-up of Peacock tail feather

The Peahens are less flamboyant and are a dull brown with a green coloured neck, and they do not have the long tail feathers of the male.

Believe it or not, despite their large and spectacular tails, peafowl are capable of flight and will roost in trees on on roofs.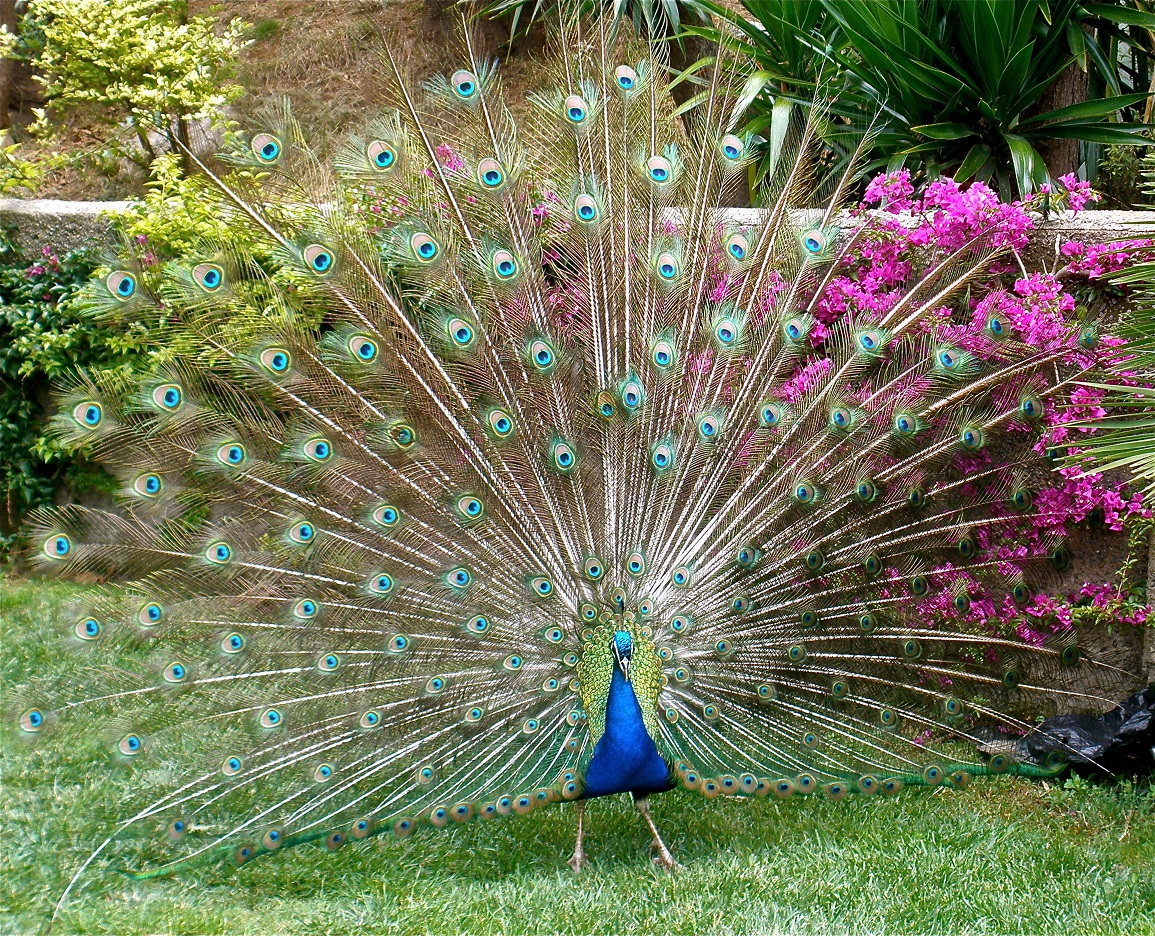 Peacock displaying his Tail 
We have received so may reports of Wild Peacocks in Ontario, that I believe that perhaps some of them have escaped from Zoos or from private collections, and have now established themselves in the wild, and have managed to survive our cold, snowy winters, and thrive in Southern Ontario.

Their diet consists of berries, grains, small rodents and also snakes and reptiles which they obtain in the open forests and fields.
They have a loud, annoying call that is unmistakable once you have heard it.
I figure that enough of these beautiful birds find shelter and warmth during the winter, perhaps in barns, that they survive and breed successfully every year.
Close-up of crest and neck feathers of Male
Wild Peacock Info ...
The Peafowl - Peacocks - Wikipedia
---
The pictures on this page are courtesy of Dreamstime
ID 109892502 © creativecommonsstockphotos | Dreamstime.com
ID 4108335 © Katharina Wittfeld | Dreamstime.com
ID 85186797 © publicdomainstockphotos | Dreamstime.com
ID 109895818© creativecommonsstockphotos | Dreamstime.com
---
Have you sighted a Peacock? Let us know!
Do you have a report or pictures of a Peacock in Ontario? We would love to see them!
What Other Visitors Have Said
Click below to see contributions from other visitors to this page...