Peafowl in Bracebridge
by Vanessa
(Bracebridge, Ontario, Canada)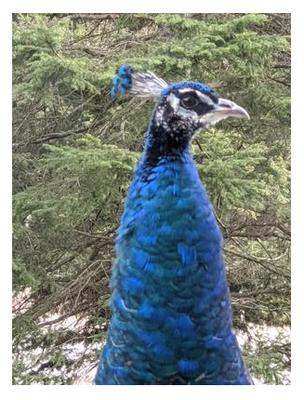 I have been visited a few times by this beautiful trio of what I think are Peahens.

Hello there! Thank you for your great pictures! You have one male there for sure, the one with the deep turquoise neck feathers, he is beautiful! I'm not sure about the others but they are likely his wives!

Join in and write your own page! It's easy to do. How? Simply click here to return to Wild Peacocks in Ontario.