Peahen at Bell Homestead National Historic Site
by Brian Wood
(Brantford, Ontario, Canada)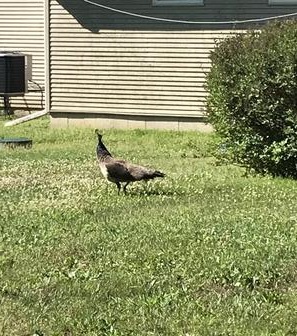 I arrived at work this morning to find a peahen roaming around our museum visitor centre.

She wandered off to the slope above the Grand River along the back of the property, but, she keeps returning to the area that I first spotted her at this morning.

It appears she has scraped out a spot to nest.



Join in and write your own page! It's easy to do. How? Simply click here to return to Wild Peacocks in Ontario.