Peacocks near Kitchener
by Mary Keefe
(Ontario)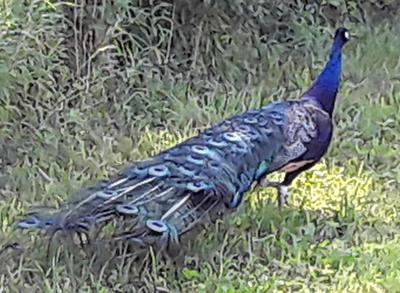 Spotted this Peacock on Shouldice Side Road between Glen Morris and Kitchener Ontario.

Very tame.

Thank you for sending us these great pictures - he's a magnificent fellow, isn't he!

Join in and write your own page! It's easy to do. How? Simply click here to return to Wild Peacocks in Ontario.