INDIGO BUNTING
 (Passerina cyanea)
The Indigo Bunting is a beautiful, blue bird, about the size of a Sparrow, and I remember the very first time I spotted one, I was delighted to see him in the shrubs behind my house.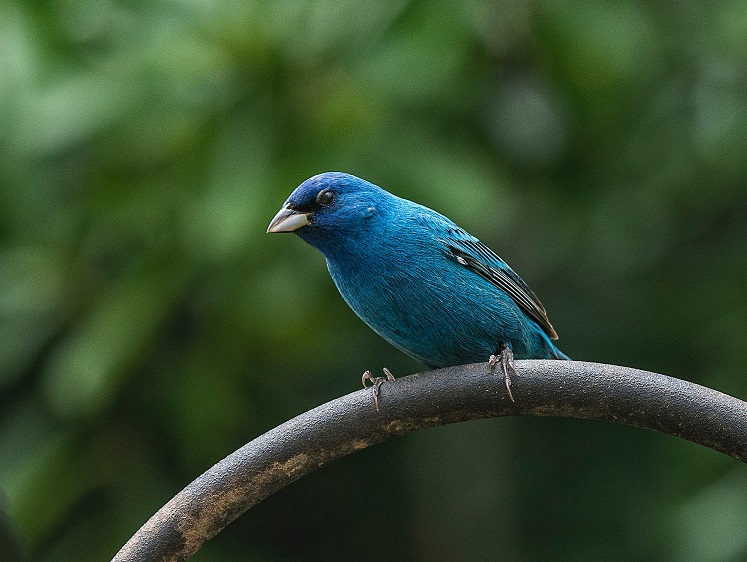 Indigo Bunting
If you observe this vibrant blue bird, then you are seeing a male, because the females are a much drabber brown, as are the males when it is not the breeding season - his distinctive blue plumage is to attract a mate.
This little bird weighs in at around half an ounce, 14.5 grams and typically is between 4.5" and 6" long, with a wingspan of around 8".
During the breeding season the plumage of the male is mainly blue, with the wings and tail being black with blue edges and in winter he has brown edges to his body and head feathers which make him appear mostly brown.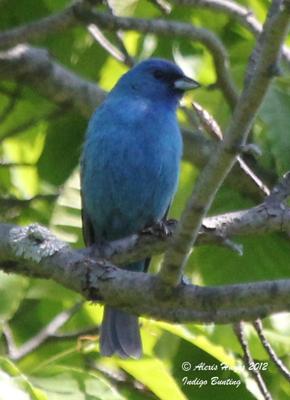 The female is brown all over, with her under-parts being a lighter shade of brown, and she has faint wing bars.

Young birds resemble their mothers, having more the markings of the female until they mature.
In their family life, it is the female who builds the nest of grasses, bark and plant stems lined with deer hair or soft grasses, and incubates the eggs, of which there are usually between one and four in a clutch.
Hatching takes place after around 12 or 13 days and require feeding by both parents, and by 12 days the chicks are fully fledged and ready to fly.
The Indigo Bunting parents are generally monogamous and work hard to raise their chicks together, with the male taking care of the newly fledged young while Momma bird incubates the next clutch of eggs, allowing the pair to raise two families each year.
These beautiful little birds are found in the eastern United States and southern parts of eastern Canada during their breeding season in the summer, and they spend their winters in Central America, Florida and parts of the Caribbean.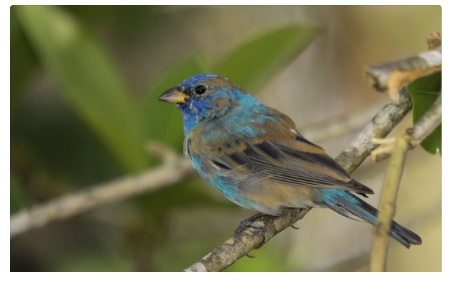 Indigo Bunting losing summer plumage
If you want to see these birds at your backyard bird feeder, try putting out small seeds such as Nyger seeds and you could leave thistles growing in a hidden part of your property, because those are also favourites.

If you put out mealworms you may attract any Indigo Buntings that are around as they are also favourites!
Another interesting fact that I want to share, is that these birds learn their songs when they are young, not necessarily from their fathers, but from nearby males.  We know that Buntings in a different area sing different songs, with the members of the group singing the same song, which persists over time, even up to 20 years, and as new singers join the group, the neighbourhood song can change and morph over time.
These fascinating little birds have another amazing skill ... they migrate at night, guided by the stars!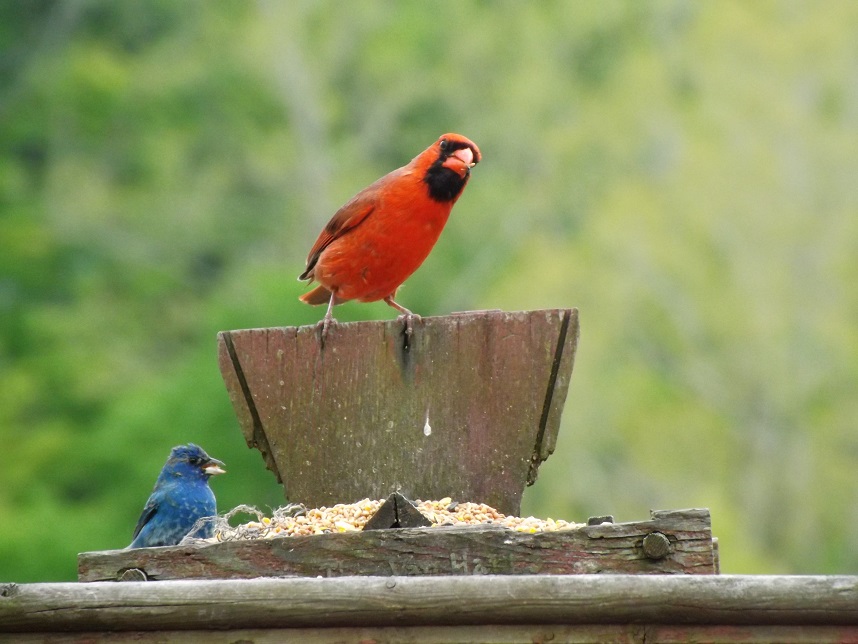 Indigo Bunting Info ...
Indigo Bunting - All About Birds
4542997Anatoly Tiplyashin|Dreamstime.com - picture of homeschooling girl

---
Have you sighted an Indigo Bunting? Let us know!
Do you have a report or pictures of an Indigo Bunting in Ontario? We would love to see them!
What Other Visitors Have Said
Click below to see contributions from other visitors to this page...