Indigo Bunting
by Jacquie
(Cobourg, Ontario )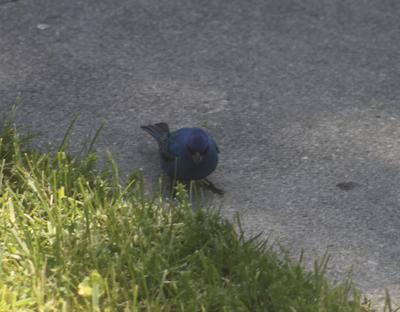 I had this visitor on May 24, 2021, in my back yard.
Didn't stay long.
Just long enough to get these 3 pictures.
Thank you for sending these pictures of the Indigo Buntings, they sure are cute little fellas!
Join in and write your own page! It's easy to do. How? Simply click here to return to Indigo Bunting.