OUR VISIT TO ICELAND
DAY SEVEN
Here is our visit to Iceland day seven, but if you missed the previous days, you can check them out by following the links here, Day 1, Day 2, Day 3, Day 4, Day 5 or Day 6 just click on the links.
On the morning of our visit to Iceland day seven, we had a hearty (complimentary) breakfast at the North Star Hotel in Staður and began the last part of our journey back to Reykjavik, completing the Golden Circle tour of the country.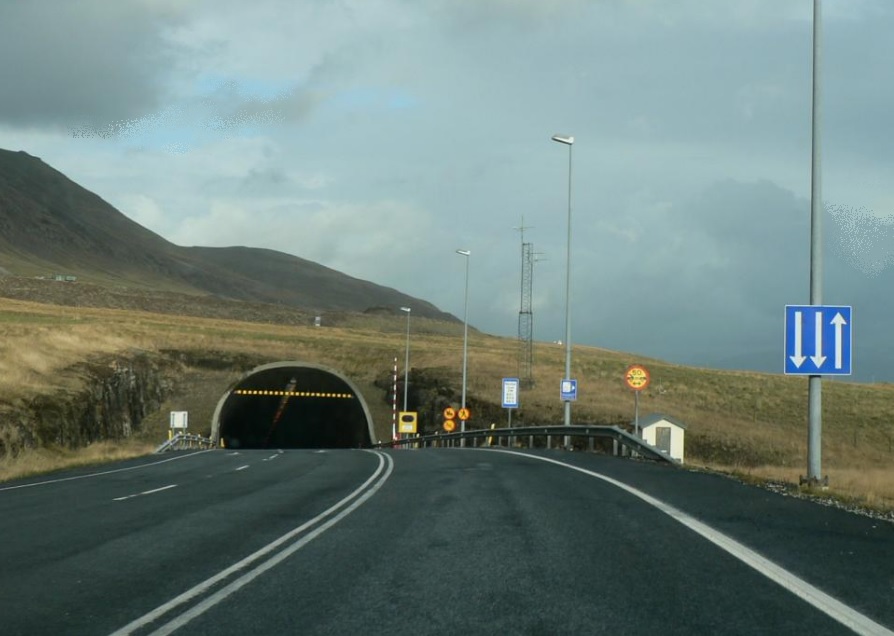 The last leg of our journey would take us from Staður down to Reykjavik, through the Western Region, which is a journey of around 153 kilometres and took two hours to complete, so we were able to take our time on this leg of our journey.
The area we drove through was farming country and the road took us through a tunnel under a fjord - that was a first for me!
The Hvalfjörður Tunnel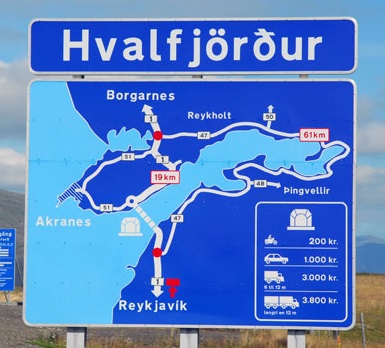 The Hvalfjörður Tunnel is 5,770 metres long and it's maximum depth is 165 metres below sea level!  The tunnel is almost 6 kilometres, or 3 1/2 miles in length.
The tunnel was opened in 1998 and today is used by around 8,000 vehicles daily and really is an amazing feat of engineering.
Around mid-afternoon of our visit to Iceland day seven, we reached Reykjavik and parked close to the church in the middle of town, the iconic Hallgrimskirkja which is visible from almost everywhere in the city.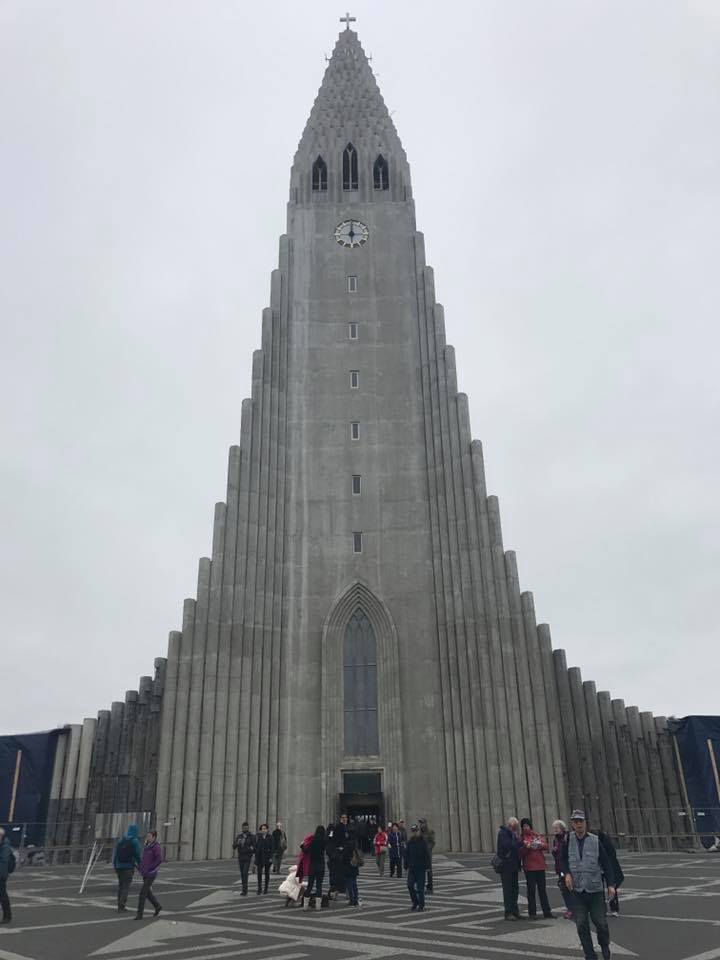 Hallgrimskirkja, Reykjavik, Iceland
We took the elevator up to the viewing floor near the top, you can see where we were, above the clock, and the lovely city stretched out before us - the view of all four directions, was spectacular.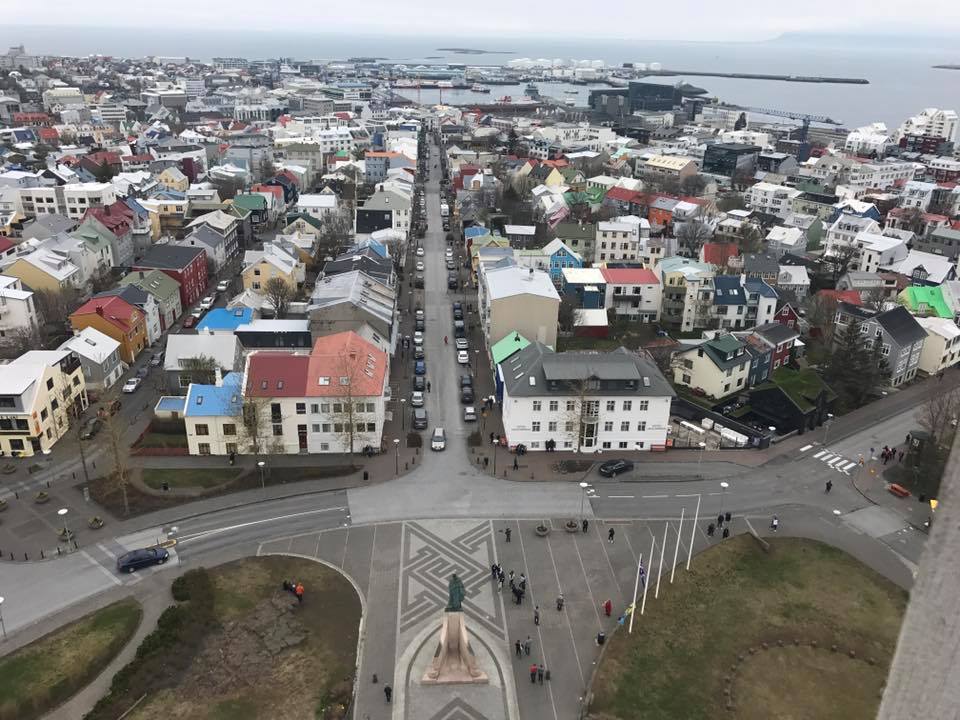 The view from the tower of Hallgrimskirkja, Reykjavik, Iceland
Outside the church is a statue in honour of Viking Icelander Leifur Eriksson, also known as "Leif the Lucky" who landed in what is today Newfoundland, and in doing so, discovered North America centuries before Christopher Columbus did. 
Leif Eriksson
It is believed that Leif was heading for Greenland but his ship was blown off course, and he landed in present day Newfoundland, where an ancient Viking settlement has been discovered at L'Anse aux Meadows.
We decided to go shopping on the Skólavörðustígur where we had lunch at "Fish & More" restaurant, which was a bit of a misnomer, because all they sold was fish!
Anyway, we did have an enjoyable lunch of fish, followed by chocolate cake and coffee (with refills!), before we moved on to the gift shops.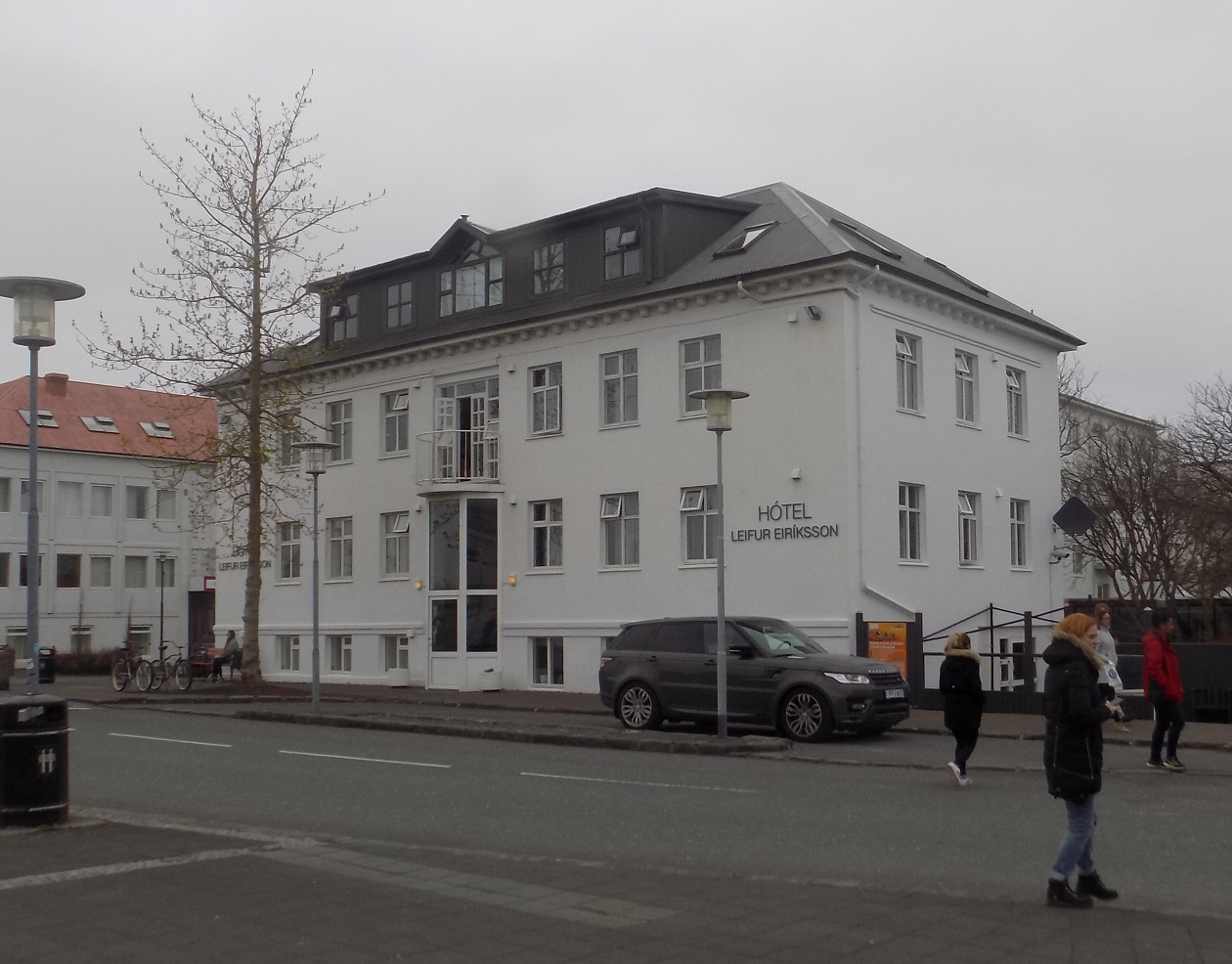 The Hotel Leifur Eriksson - I'd like to stay here on my next trip to Reykjavik!
Christ the King Catholic Cathedral, Reykjavik
In the late afternoon of our visit to Iceland day seven, we visited the Roman Catholic Cathedral of Christ the King on Tungata, Reykjavik, where there were the Embassies of various countries, including Russia, India, France and Canada.
Another thing we found was that Icelanders LOVE ice-cream - we found an ice-cream parlour on Grandagarður, by the name of Valdis which was an ice-cream lovers delight!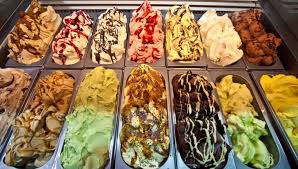 This place stays open until 11:00 pm and you can find it in a row of unique shops and stores close to the water.  What looks like a row of garages when the businesses are closed, turns out to be busy gift shops, craft stores and cafes during the day.
When the doors are open, this is a row of shops and cafes with tables on the sidewalk, but at night they are closed up like this.
During the afternoon of our visit to Iceland day seven, we took a look at the Saga Museum of Reykjavik which is beside the Northern Lights Store.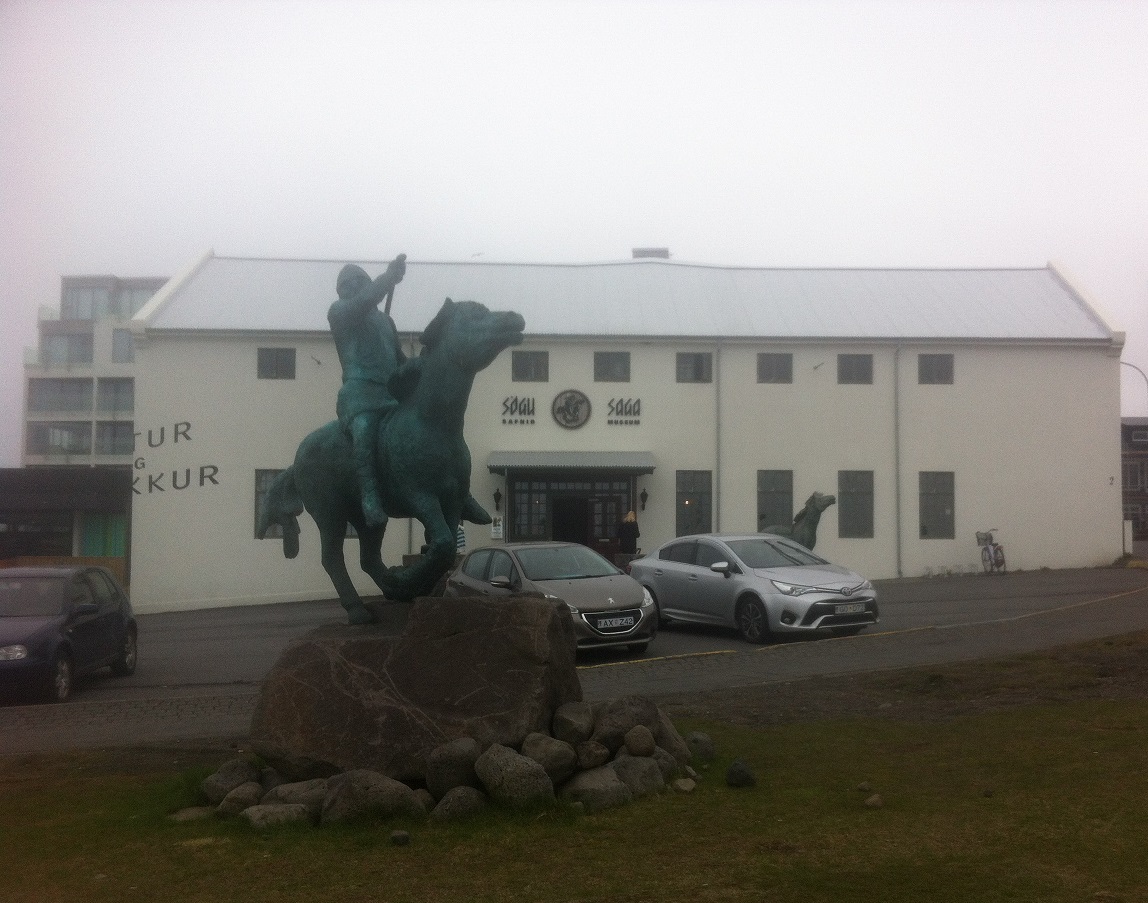 Exterior of Saga Museum, Reykjavik
This museum tells the history, with waxwork figures, of the early years of of settlement of Iceland by the Vikings from Scandinavia.
Saga Museum, Reykjavik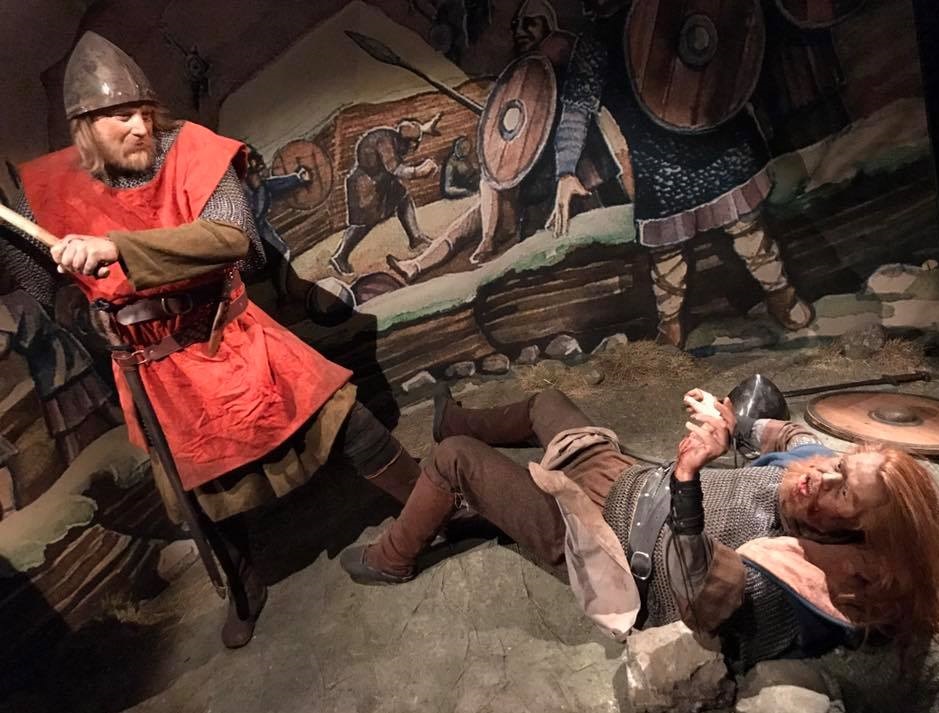 Sturla Sighvatsson and Gizur Thorvaldsson in battle
There is a short movie showing how the Museum and waxworks were made, as well as costumes for all ages - you too can be a Viking!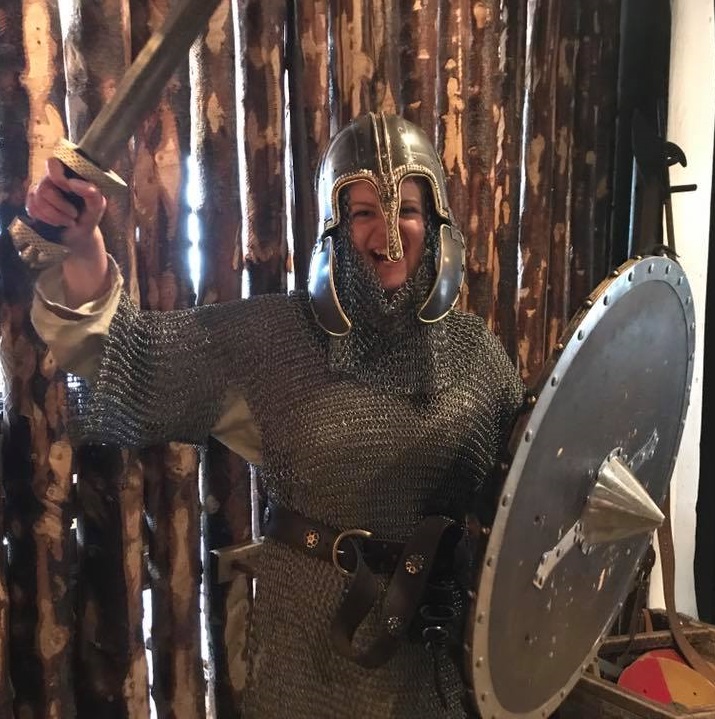 Warrior Woman - Becky (not a waxwork)
One of the must-do activities for visitors to Reykjavik is to visit the Blue Lagoon or Bláa Lónið, which is located on road 43, south-west of the city of Reykjavik.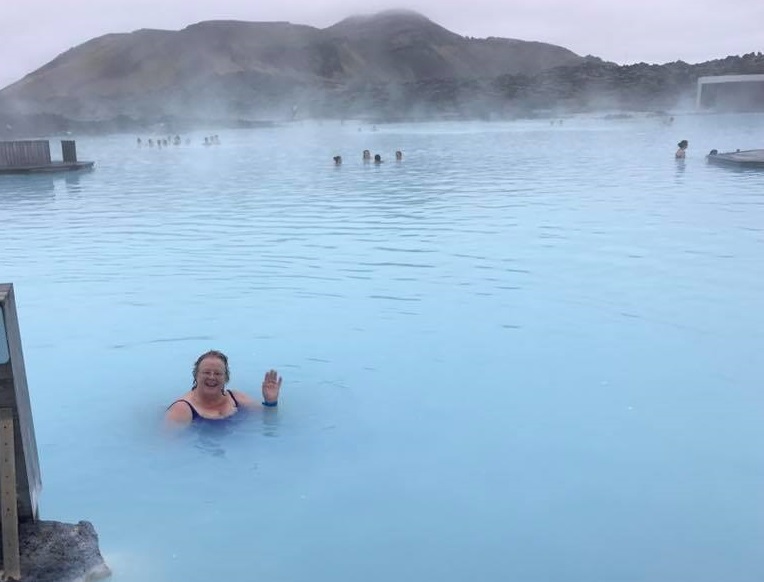 The beautiful Blue Lagoon, Reykjavik, Iceland
We had made an online reservation for 8:00 pm, and we were looking forward to this experience very much, and I must say that we were not disappointed.
The Blue Lagoon isn't cheap - we chose the lowest cost package, which was 6,100 ISK, roughly $61 Canadian dollars, and for that we had a swim / bathe in the mineral-rich warm waters and a complimentary mineral mask treatment. It is necessary to book to reserve a time for the Blue Lagoon.
Blue Lagoon at dusk - around 11:00 pm
For an additional $20 each, they would have supplied us with towels!  We took our own towels from home and saved the money - we're Canadians of British and Dutch ancestry and we don't throw our money around!
We had decided not to arrange hotel accommodation for night seven of our visit to Iceland because our flights left very early the next morning.
We didn't see the point of paying for Bed & Breakfast or a hotel, only to get up and be on the road by 2:00 am, to return the rental car by 3:00 am to enable us to get to the airport for 4:00 am for our flights to Scotland (Becky) and England (me) at 7:30 am.
So, when we left the Blue Lagoon around 11:30 pm we returned the rental car and spent the few hours before our flights at Keflavik Airport.
Psst... did you know that there is a website dedicated to Sleeping in Airports ... look down there!
---

---
We found a quiet corner of Keflavik airport, arranged our luggage to form pillows for our heads, and snoozed for a couple of hours - surprisingly, we were not the only ones doing this!
I experienced a few aches and pains upon waking, and have come to the conclusion that at 62 years of age, I am too old to sleep on the floor at the airport any more!
Visit to Iceland Day Seven Info ...
If you have enjoyed reading about our visit to Iceland day seven, you can check out the rest of our visit: