Sharp Shinned Hawk
by Bob
(Kincardine, Ontario, Canada)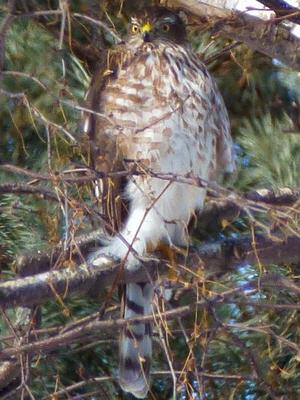 Stopped in at our backyard around 1:00 pm February 15th 2014.

We have a number of feeders and attract a large number of Squirrels (red, black and grey), Cardinals, Blue Jays, Nuthatches, Chickadees, Sparrows, Red polls and a number of others.

I think the stop was made, just looking for a meal.