Identification needed for two birds
by Sheila Walters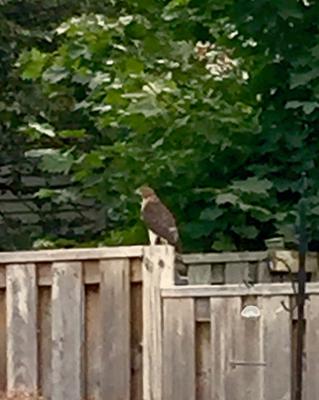 Is this a Falcon?

I'm not sure what this bird was that I saw this afternoon but I think it may have been a falcon.
It hopped up from my neighbour's yard onto the back fence and then hopped down into another neighbours yard behind mine. Please let me know if this is a falcon.
I have also found another small bird that originally I thought was a finch but it is smaller than a finch and its beak is longer and narrower than a finch can someone please identify this bird for me?
Thanks for the pictures Sheila, I hope one of our readers will know the identity of both of these birds.

I will also post these pictures on our Facebook page.