THE SPARTA TEA ROOM
Here are a few pictures of our visits to the Sparta Tea Room - we always enjoy the atmosphere of this lovely historic restaurant, which, during it's long history, has been a hotel, a general store and a funeral parlour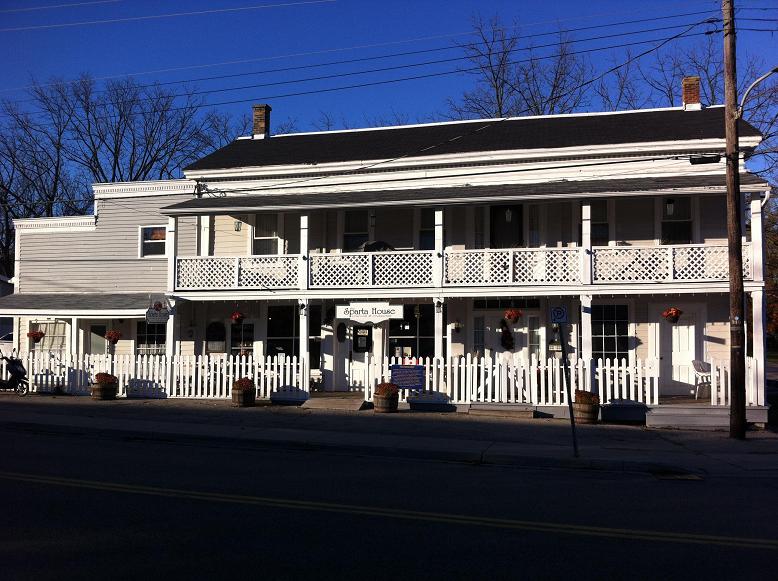 The exterior of the building has changed little in the past hundred years, and retains it's historic charm.
This picture was taken on a bright and sunny day in November, when the village was fairly quiet - it can be extremely busy during the summer months, but in the Fall and Winter you can take time to enjoy the ambiance and charm of the village, and the Tea Room.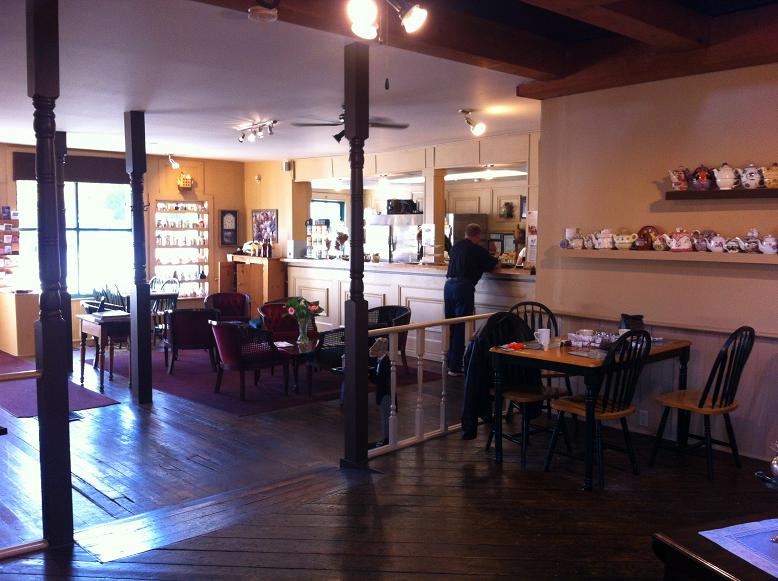 For your dining pleasure, there are the usual tables and chairs, and also cozy and comfortable areas to sit and chat with friends over a cup of their delicious tea or coffee and some of their home-made confections.
Your hostess, Norma, collects Tea Pots, really and truly - she has hundreds of them ..... big tea pots, small tea pots, amusing and decorative tea pots, there is an almost endless variety of teapots from around the world!
We tried to figure out how many there were, but we stopped counting at 300 teapots!
It's worth a visit to the village of Sparta, Ontario just to see the variety of tea-pots in their collection!
A couple of years ago, the Sparta House Tearoom was featured on the TV show Rescue Mediums - The Sparta Tea Room episode, and the investigators came to see what they could find out about the haunted Tea Room in Sparta! If you click on the link, you can watch the episode!
Whether you are interested in the ghostly aspect of the Village, or are just visiting the area for a quiet Sunday Drive, taking an hour or two to visit the Village and the Tea Room will be time well spent!
WHEN YOU'RE VISITING THE SPARTA HOUSE 
TEA ROOM RESTAURANT