SARNIA
Ontario, Canada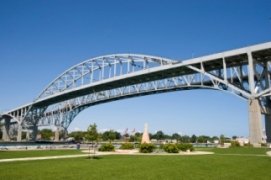 Check out the events this Summer!

Sarnia is a border town in Lambton County with Lake Huron to the north and St. Clair River to the west.
Originally inhabited by the Attiwandaron Indians, the first wave of immigrants didn't arrive until the 1830's, and an oil boom brought much prosperity to the region from the mid 1850's until about 1921, when industrial workers took over as the primary source of employment.
Today, Sarnia-Lambton has a population of 128,000 people with the petrochemical industry as the main economic force, however, Tourism and agriculture are important industries for the area as well.
Many people don't realize just how many fun, unique events take place every summer in Sarnia, so no matter your tastes, there are a variety of events to choose from nearly every weekend.
Some of my favorite events are:
Ribfest:  The Sarnia Ribfest is a major event every summer in Centennial Park featuring free admission and free concerts. It is scheduled to take place each June, giving you plenty of opportunity to stop by and enjoy some mouth-watering food while listening to fine tunes. The judging of the ribs takes place on a Sunday in mid-June. Is anyone else's mouth watering?!
Artwalk:  Also located in southern Ontario, the Sarnia Artwalk takes place on Christina St. N. between George St. and Wellington St. Taking place in early June, the Artwalk showcases and promotes the talent of local artists. There will be art and food vendors, demonstrating artists, an eco village, a multi-cultural village, live music, and children's activities.
Canada Day Celebration:  On July 1 each year, the town will celebrate Canada Day with a parade and other entertainment. The event will take place at both Canatera and Centennial parks. The parade, which begins at 11:30 am, starts at Colborne and Lakeshore roads and heads to Canatera Park. After the parade, the opening ceremonies, food booths, and entertainment are hosted at the park. At 4 pm, the party moves to Centennial Park for more entertainment, capped off with a spectacular fireworks display.
Jazz & Blues in the Village:  While not technically taking place in summer, mid-September, Jazz & Blues in the Village HAD to be included in this list because of its sheer awesomeness. Hey, September is close enough to summer, right? Jazz & Blues in the Village, happening in McGibbon Park, features great music, a lively atmosphere, and more food and drinks than you can possibly consume. The heated tent allows you to enjoy the bands up close while staying warm. Another positive of the event: all proceeds are used to assist transplant  patients and their families and to assist in research and education on organ donation and transplantation. So, go have a fantastic time and know your money is going to a good cause!
Bayfest:  Every summer since 2002, the Rogers Bayfest at Centennial Park has been one of the largest, most anticipated music festivals in all of Ontario. Some of the past performers include Motley Crue, Trace Adkins, Blink 182, John Mellencamp, and the Scorpions. Unfortunately, the organizers announced that Bayfest is on an indefinite hiatus starting in 2013. Hopefully, Bayfest will be back and rockin' soon!
One of the year-round must-see events in Sarnia is the Stones 'N Bones Museum at 223 Christina St N.  This is an amazing and affordable museum which would interest the whole family - rocks & minerals, dinosaur fossils, and displays of rare animals and birds - a really great place to take your children, and I bet you'd like it too!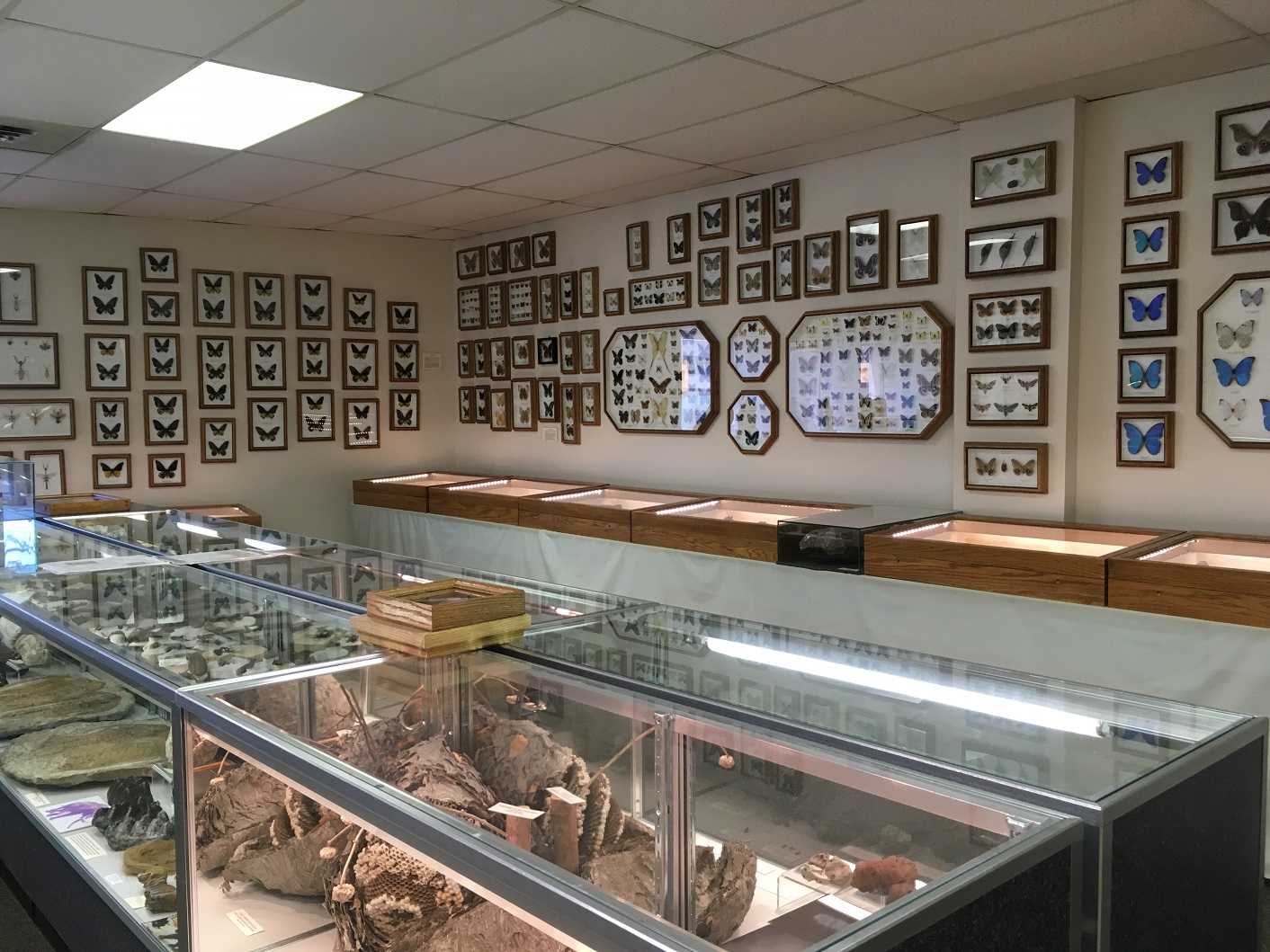 The Butterfly display at Stones 'N Bones, Sarnia
I hope I have been able convey just how entertaining Sarnia can be during the summer months. Hardly a weekend goes by when there isn't a festival or concert happening in the city. Sarnia truly is a lovely, if not overlooked, city in southern Ontario, and people should give these events a chance.
Adam Dumond is a realtor in Sarnia and surrounding communities. He enjoys spending time with his wife and beautiful daughter. Adam has lived in Sarnia his whole life, but still finds new, exciting adventures all the time.
Thank you Adam, for such informative and well written info about Sarnia - I hope to make it out to some of these events this summer!  Barb, Webmistress, Discover-Southern-Ontario
Stones 'N Bones Museum, Sarnia