Robins in Mississauga harvesting juniper berries in January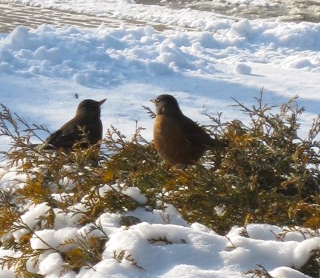 On Sunday morning I looked out to see a black squirrel and about 10 Robins fighting for Juniper berries in front of my house.


Thank you for sending us your report and pictures, I'm sure our readers will enjoy them!
Join in and write your own page! It's easy to do. How? Simply click here to return to North American Robins.