Possum in Stoney Point
by Chris
(Stoney Point, Ontario, Canada)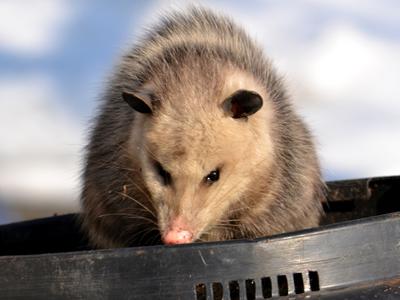 When we came home today, this Possum was on top of the neighbour's composter.

He/she watched us unload the groceries and didn't mind getting his/her picture taken.

Thank you for sending this to us, these are great pictures!
Join in and write your own page! It's easy to do. How? Simply click here to return to Possum sightings 2015.