Possibly Cooper's Hawk
by Adam
(Toronto, Ontario, Canada)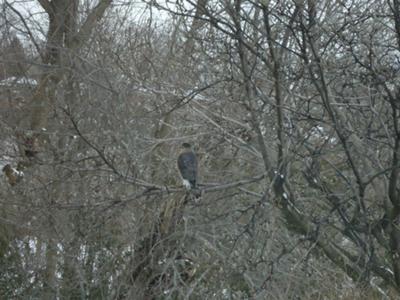 The predator sits on the magnolia tree in front of my window looking at birds and squirrels feeding under the bird feeder.

Which one out of three Squirrels, four Cardinals and five Sparrows, in the most tasty?

Yes, that is likely what he is thinking .....

I'm not sure what kind of Hawk that is, but one of our readers may know.