Possible goshawk?
by Monika G.
(Kitchener, Ontario, Canada)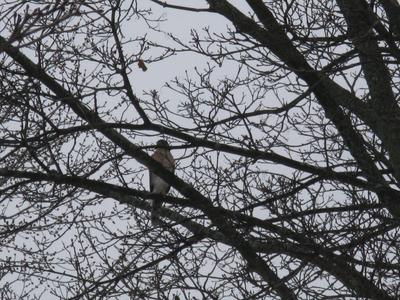 Lately we've had a Hawk of some kind scoping out our backyard for prey.

It almost got one today (either a squirrel or a sparrow).

I looked in my bird book and it kind of looked like a juvenile Goshawk, but I'm not sure.

I live in Kitchener, Ontario.

Sorry for not the greatest quality of picture!

Thank you for sending us your pictures and report of your sighting!
Join in and write your own page! It's easy to do. How? Simply click here to return to Birds of Prey sightings 2012 & 2013.