PARIS


Ontario, Canada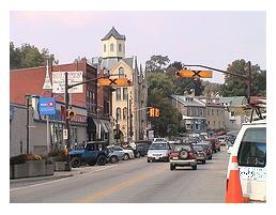 Paris, Ontario, a community with a population of about 12,310 people, is situated on the banks of the Grand River, about an hour's drive from Toronto.
The town government was amalgamated with the nearby County of Brant, Ontario, in 1999, ending about 149 years as a separate incorporated municipality.
First settled in 1829 when Hiram Capron bought land and built a mill on the present townsite, the town of Paris was officially established in 1850.
Starting in the late 1990s, it has experienced increasing population growth, which may be partly due to the rising popularity of rural communities for those who wish to commute to Toronto to work and the completion of Highway 403 between Hamilton and Woodstock which now makes the journey easier and faster.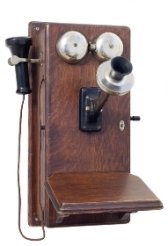 Interestingly, the first "long distance" telephone call ever made, was made on August 10, 1876, by the father of the inventor of the telephone, Alexander Melville Bell, from downtown Brantford to his son Alexander Graham Bell.
Bell received this historic call at a telegraph office located at 91 Grand River Street North, thus placing this small town firmly in the history books!
Often referred to as "the Cobblestone Capital of Canada" because of the number of cobblestone houses, and also as "the Prettiest Town in Canada", even though Goderich, Ontario "officially" has this title, this quaint town does deserve recognition for its pretty streets and interesting homes.
Hubby and I recently stayed at a wonderful Bed & Breakfast here, during the Cobblestone Festival and had a wonderful, relaxing time there.
The town was apparently named for the nearby deposits of gypsum, used to make plaster of Paris.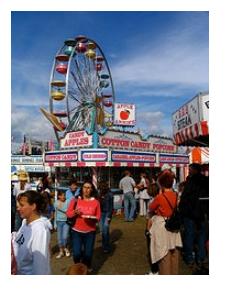 The local Newspaper - The Paris Star can be read on line below.
The Agricultural Society has been hosting events at the Fairgrounds since 1858.
They have clean, modern, fully serviced facilities, and are the site of Southwestern Ontario's most exciting events, such as the ever-popular Fair, Speedway, antique shows, auctions, weddings and more!
Come and visit the town in the month of September for their annual Agricultural Fair.
---
Paris Info ...
Cobblestone Festival
The Cobblestone Festival, was started in 1999. During the festival, artisans, vendors, and guests perform on the grounds of historic Hamilton Place, a 1844 cobblestone house.
The Paris Star Newspaper
Catch the news from town and surrounding area
The Agricultural Fair
Spend some time in this lovely town and take in this annual event
Grand River Experiences
Have you ever wanted to Kayak, hike or canoe along the mighty Grand River? Here is your chance - located at 113 Grand River Street North, Guided, Self Guided and Instruction can be arranged. You can contact them at 1 888 258-0441 which is a toll free number to get more information.