My first visit to Canada
by Graham
(Manchester, UK)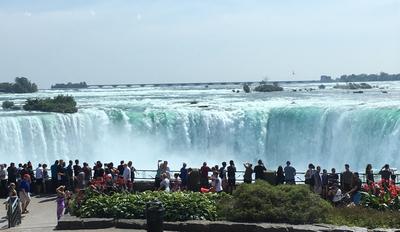 Niagara Falls, Ontario
My wife and I came to Canada on holiday in the summer of 1978 and stayed with friends in Kitchener.

While we were there for two weeks we visited St Jacobs and Elmira and we thought they were really quaint places to visit.

One other thing that I remember was going to the Subway shop to buy lunch - I had never had a big sandwich like that, made the way I wanted!

Niagara Falls was spectacular, Toronto was clean and a nice city, Brantford was interesting and we enjoyed visiting the Bell Homestead, which is where Alexander Graham Bell invented the telephone.

We enjoyed our Canadian vacation and have enjoyed several more since then, and of all the things we liked, we enjoyed those big Subway sandwiches the most!

Join in and write your own page! It's easy to do. How? Simply click here to return to Ontario Travel Stories.