LORNE GREENE


Canadian Actor

The most famous role of Canadian actor Lorne Greene was that of Ben Cartwright, on the TV show "Bonanza" which ran from 1959 until 1973, but he was also a radio personality and a singer.

He started acting whilst he was a student at Queen's University, in Kingston, Ontario, where he tried his hand at being a radio broadcaster and worked on the campus radio station.

After graduating as a chemical engineer, he found a job as a radio broadcaster for the Canadian Broadcasting Corporation (CBC) and was assigned as the primary newsreader on the CBC National News, where he earned the nickname "The Voice of Canada".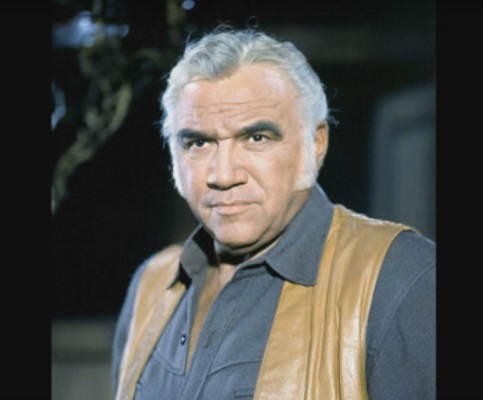 In 1957 Greene played the role of the Prosecutor in the socially controversial movie "Peyton Place".

The first of his American television roles was as patriarch of the Cartwright family on the long-running western series "Bonanza", which made Greene a household name.
He earned the role of Ben Cartwright after giving a stirring performance in a production of "Nineteen Eighty-Four" for the CBS and after the cancellation of the Bonanza series, he became the host for the nature documentary series, "Last of the Wild" which ran during 1974 and 1975.
In the TV mini-series "Roots", he played the first owner of the slave, Kunta Kinte, John Reynolds. Greene was also popular as the spokesman for Alpo dog food commercials in the 1970s.
He also appeared as Commander Adama in the shorter-lived original incarnation of the cult classic sci-fi franchise of "Battlestar Galactica".
It occurs to me that Lorne Green was often type-cast as the wise, knowledgeable father figure in the shows he was in, as he certainly had a calm, wise air about him.
Mini-Bio
Born in Ottawa on February 12 1915
Name at birth Lyon Himan Green
Parents Dora and Daniel Green
Awarded an honorary Doctorate degree from Queens University in Kingston, his alma mater, in 1971
Greene has a star on the Hollywood Walk of Fame on Vine Street, Hollywood
Died September 11 1987 from complications of pneumonia following surgery

Founded Toronto's Academy of Radio Arts
Awarded the Order of Canada on June 27 1969 for "Services to the Performing Arts and to the community".
Lorne Greene Info ...
Internet Movie Database - Lorne Greene

Lots of info and trivia on this great Canadian actor