Highland Creek Owls
by Mike
(Highland Creek area of Scarborough)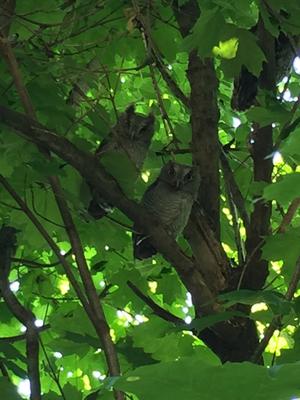 I live near Meadowvale Road and Ellesmere Road, east side of Scarborough, Ontario.

I thought I saw three Horned Owls in a tree in my yard.

I was wrong. There were five!

This was June 26 2016.
Join in and write your own page! It's easy to do. How? Simply click here to return to Owls.