Help identifying this raptor
by James Hay Cuthill
(Ottawa Valley, Ontario, Canada)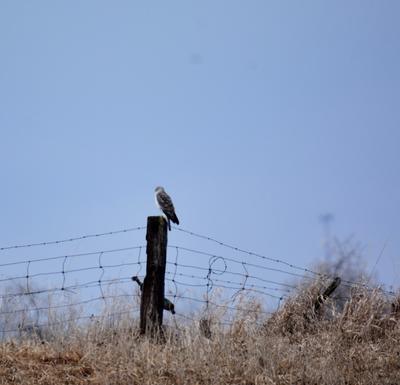 Thoughts on what I'm seeing here please.

Note the blue gray body colour, the black tips of wings, light underside.

It's a field hunter and these photos were taken in the Ottawa Valley in April.

Thanks for sending us your pictures, I'm hoping one of our readers will be able to identify this raptor for you.
Join in and write your own page! It's easy to do. How? Simply click here to return to Cooper's Hawk.