Friendly Robin
by Doug M.
(Woodstosk Ontario)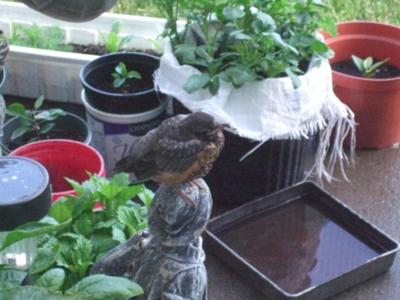 I have a young Robin, that when I go out my back door, will fly up to me and land on my shoulder.


Because this bird is so friendly, I have many pictures and videos of it, but I also worry about it because it is so friendly.
I have watched the parents attending the nest that is in the hedge at the back of the yard, and they still bring food to the nest so there must be others in the nest (I have not checked as I do not want to disturb them).
The young bird forages in the yard and under the hedge, so it is learnig to hunt for its own food.
I will catch worms and grubs for it, but I put them on the ground so it has to catch them on its own.
The bird has been coming to me for about a week now and you can realy see how it has grown, which is a good thing.
Thank you so much for this report and charming pictures of your little Robin - please keep us updated, just quote "Friendly Robin" so I know where to put the update.