Downtown London, Old North area

(London, Ontario, Canada )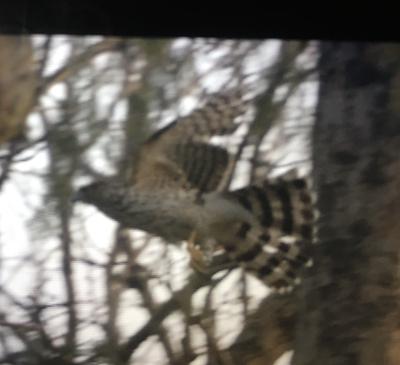 A pair of Cooper's hawks, possibly with one or more juveniles have been in my yard at dusk and dawn daily for a week or two now.

Not a great photo, apologies for low quality.

Thank you for your great photos, I'm sure our readers will enjoy seeing them!
Join in and write your own page! It's easy to do. How? Simply click here to return to Cooper's Hawk.