CHRISTOPHER PLUMMER
Canadian Actor
It will be difficult to pay adequate tribute to this fine Canadian Actor, Christopher Plummer, whose career spanned seven decades, and who was a great ambassador for this country.
Having been born in Toronto on December 13, 1929, but raised in Quebec, Plummer was bilingual, grew up in Senneville, Quebec, and was educated in Montreal, Quebec. He died on February 5, 2021 
Plummer made his professional acting debut in 1948 with Ottawa's Stage Society after which he performed roles as an apprentice artist with the Montreal Repertory Theatre alongside fellow apprenticing actor William Shatner.
Plummer made his Broadway debut in January 1953 in "The Starcross Story", a show that closed on opening night after a plagiarism lawsuit shut down the production followed by the unsuccessful "Home is the Hero" in 1954, which only lasted 30 performances from September to October 1954.  
Plummer made his debut at the Stratford Shakespeare Festival in 1956, playing the title role in "Henry V".

He played the title role in "Hamlet" and Sir Andrew Aguecheek in "Twelfth Night" at Stratford, Ontario in 1957. The following year, he played Leontes in "The Winter's Tale", Bardolph in "Henry IV, Part I".

He appeared with the Royal Shakespeare Company in May 1961 in the lead role of "Richard III".
He made his London debut on June 11, 1961, playing King Henry II in "Becket" at the Aldwych Theatre.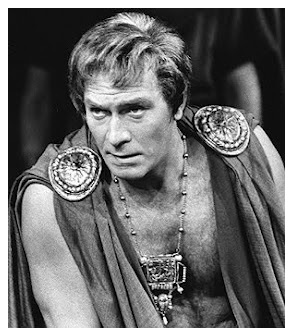 The most memorable role played by Christopher Plummer was the unforgettable Captain von Trapp in the 1965 film "The Sound of Music" with Julie Andrews as Maria.
in 2011, Plummer received his second nomination for the Academy Award for Best Supporting Actor for his performance in the independent comedy drama film "Beginners" (2011). Plummer was announced as the winner at the 84th Academy Awards. His win made him, at the age of 82, the oldest actor to win an Academy Award.
R.I.P
December 13, 1929 – February 5, 2021