Beautiful backyard birds
by Marinus Pater
(Georgetown, Ontario, Canada)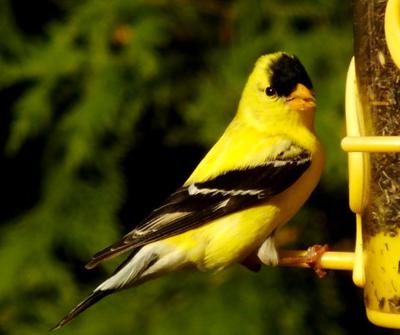 North American Goldfinch enjoying his last meal of the day

Some of the beautiful pictures of North American birds sent in by our reader and contributor, Marinus Pater from Georgetown, Ontario.
Thank you for sending these to us, I know our readers will enjoy them as much as I did!

I will also post this on our Facebook page


Join in and write your own page! It's easy to do. How? Simply click here to return to Backyard Birds of Ontario.